Wada to investigate claims of doping in China in 1980s and 1990s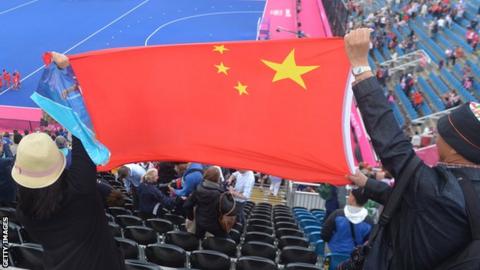 Claims that more than 10,000 Chinese athletes used banned substances will be investigated by the World Anti-Doping Agency's intelligence unit.
The claims, made by former Olympic team doctor Xue Yinxian on German TV, refer to athletes using the substances in the 1980s and 1990s.
Xue claimed there was systematic doping across a number of Chinese sports.
She also said she was dismissed from the national team for refusing to give a gymnast a banned substance.
A World Anti-Doping Agency (Wada) statement said it had seen Xue's claims but it would have difficulty prosecuting cases that happened 30 years ago.
The Wada code was introduced in 2003, and the statute of limitations for prosecuting code violations is 10 years.
Xue claimed in the interview that athletes as young as 11 were given banned substances, and that all of China's medals in major tournaments during that period were won through the use of performance-enhancing drugs.
She added that doping existed in football, athletics, swimming, volleyball, basketball, table tennis, diving, gymnastics and weightlifting.
China was one of nine countries to be banned from international weightlifting for one year earlier this month, after drugs tests came back positive.