Ten teenagers who are lighting up the world of sport
Last updated on .From the section Sport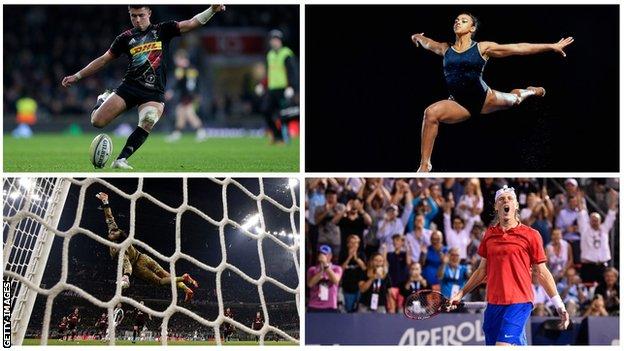 Cast your mind back to when you were 15. Your life probably revolved around studying for exams, not being an Olympic gold medal winner.
The trials and tribulations of education might seem a distant memory to many of us, but for some of the world's most exciting sporting stars, high school days merely intertwine with training sessions.
From being compared to Gianluigi Buffon or Michael Jordan, to attracting support from Grammy award-winning rapper Drake, baby-faced newcomers are certainly making their mark.
BBC Sport has taken a closer look at some of the teenagers setting set the world of sport alight.
1. Alina Zagitova
Age: 15 Sport: Figure skating
They say patience is a virtue. And Alina Zagitova really tested the judges' nerve during the first half of her sub-four-minute figure skating routine at the recent Winter Olympics. She twirled and spun across the ice beautifully, but there was one thing missing: jumps.
Alina knew she had to take a risk in order to fend off competition from two-time defending world champion Evgenia Medvedeva and opted to 'back-load' - packing all her jumps into the second half of her performance in a bid to secure bonus points.
Did it pay off? You bet! Zagitova, the junior world champion just a year ago, became the second-youngest Olympic gold medallist in figure skating after Tara Lipinski, who was 26 days younger when she beat Michelle Kwan for the gold at the 1998 Games in Nagano, Japan. This won't be the last we hear of Alina.
2. Gianluigi Donnarumma
Age: 19 Sport: Football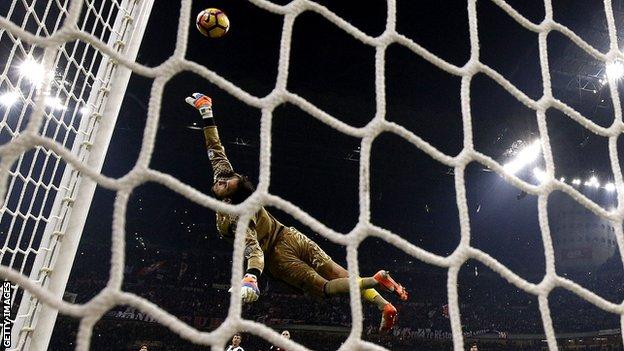 After signing for AC Milan at the tender age of 14, Donnarumma made his professional debut for the club on 25 October 2015 against Sassuolo aged just 16 years and 242 days. That made him the second-youngest goalkeeper ever to play in Serie A.
Since then, his performances have led to him being hailed as the "heir to Gianluigi Buffon", with the Juventus and Italy legend himself saying he expects Donnarumma to have an "extraordinary career".
Six months later, Donnarumma made his senior international debut, becoming the youngest goalkeeper ever to appear for Italy, aged 17 years and 189 days. Are you kidding me?
3. Chloe Kim
Age: 17 Sport: Snowboarding
There's something so endearing about an athlete who tweets about wanting ice-cream while competing at her first Winter Olympics.
Pyeongchang might have been Kim's first chance at Winters glory, but the teenager's performance was far from that of a debutante. Qualifying for the 2014 Sochi Games at the tender age of 13 solidified her as one of America's best snowboarders, but she was more than two years short of the Olympics' minimum age requirement. At 15, she became only the second half-pipe rider ever to earn a perfect score of 100.
Now 17, she's an Olympic gold medallist after a brilliant performance in South Korea, and the new face of winter sports in the States.
Give her all the ice cream. She deserves it!
4. Zion Williamson
Age: 17 Sport: Basketball
When Canadian rapper Drake is a fan of your work, you know you're winning at life.
Drake was spotted wearing teen basketball sensation Zion Williamson's jersey back in January last year. And since then, Williamson's impressive dunking skills at Spartanburg Day High School in South Carolina, USA have led to him agreeing a deal with the highly-acclaimed college team Duke Blue Devils.
Boston Celtics point guard Kyrie Irving and Sudanese-born Brit Luol Deng - small forward at the Los Angeles Lakers - both played at Duke and have seven NBA All-Star appearances and an NBA Championship between them.
North Carolina coach Roy Williams even said 6" 6' Williamson was probably one of the best high school players he's seen since Michael Jordan.
If he lives up to that comparison, it's safe to say the NBA could be about to see one of the league's most exciting players this century when Zion inevitably bursts onto the scene in a few years' time.
Watch this space!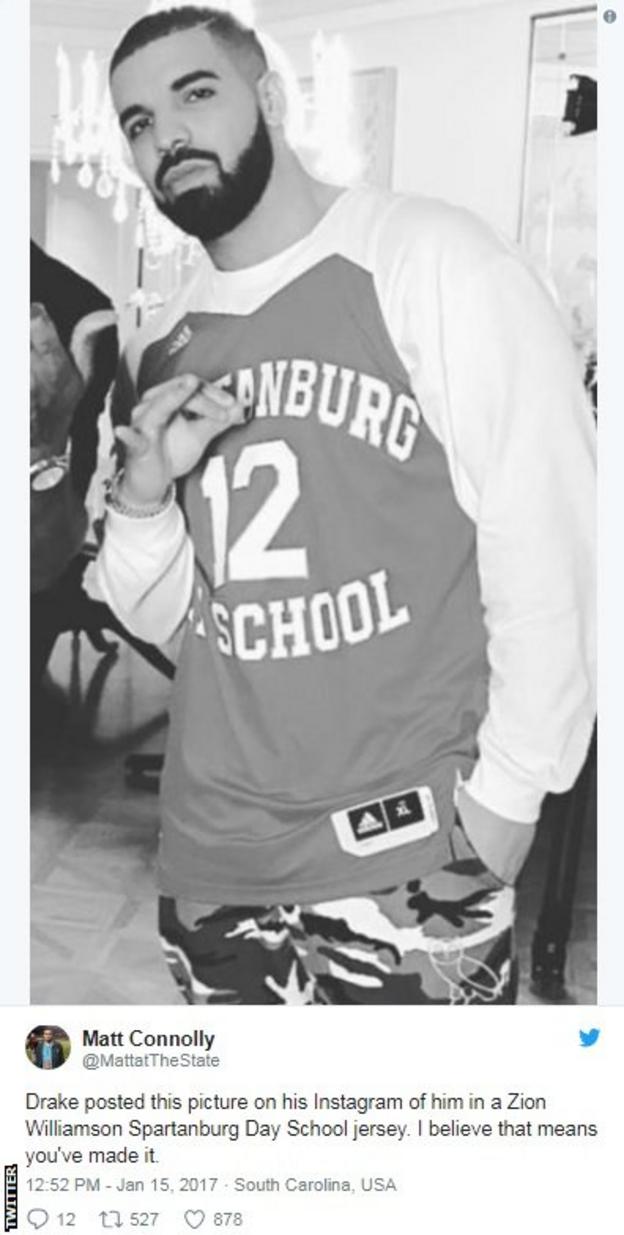 5. Jadon Sancho
Age: 17 Sport: Football
The best young English footballers are all serving their apprenticeships at top Premier League clubs, right? Not Jadon Sancho.
He left Manchester City in August 2017 and rejected La Liga giants Barcelona and Real Madrid before signing for German side Borussia Dortmund for a reported £8m.
Since then, Sancho has been part of England's Under-17 World Cup win, become friends with Pierre-Emerick Aubameyang and started to make his mark in the Bundesliga.
And when he's not showcasing his world-class skills on the pitch, Jadon enjoys listening to British rapper J Hus, and takes German lessons to help him communicate with his teammates.
Wunderbar!
6. Ellie Downie
Age: 18 Sport: Gymnastics
Ellie became the first British gymnast to win all-around gold at a major international event with victory at the European Championships in April 2017.
And if that wasn't enough, she also took home silvers in the vault and floor events and a bronze on the uneven bars.
The 2015 BBC Young Sports Personality of the Year qualified for all five individual finals at those European Championships, something no Brit had ever achieved.
Okay, we'll stop now... but you get the picture: she's more than a little good!
7. Denis Shapovalov
Age: 18 Sport: Tennis
The Canadian teen's love for tennis developed when he was five years old. His mother Tessa opened her own tennis club in Vaughan, Ontario, to help give him a home base to train at and to teach the game to other juniors.
Fast forward to 2018 and his mum is still his coach, alongside Martin Laurendeau.
And despite only having a short career so far, Shapovalov is already enjoying his fair share of success. Shapovalov was a semi-finalist at the 2017 Canadian Open, beating tennis powerhouses Juan Martín del Potro and Rafael Nadal during his run.
Earlier this week, he reached a career-high world ranking of number 45 following a successful run in the Delray Beach Open - landing the highest-ever ranking for a Canadian teenager.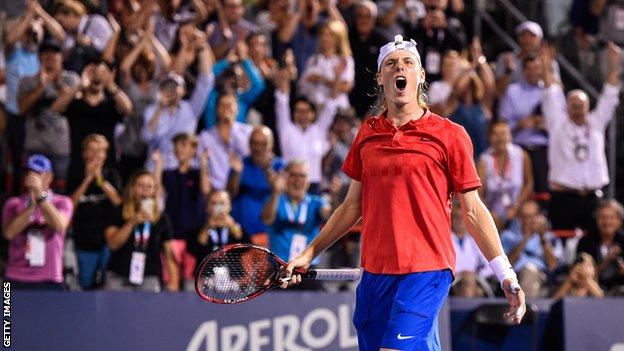 8. Sophie Ecclestone
Age: 18 Sport: Cricket
In 2016, Ecclestone's T20 debut came two months after her 17th birthday.
Determined to finish her studies, Lancashire's Ecclestone completed her A Levels and, by the time her 18th birthday arrived, she had been selected for the England Women's Ashes squad.
A trip Down Under beckoned and she made her Test debut for England against Australia on 9 November last year.
The left-arm spinner took 3-107, the best figures of any England bowler.
9. Marcus Smith
Age: 19 Sport: Rugby Union
Smith was playing schoolboy rugby last summer; now he's the first-choice number 10 at Premiership club Harlequins.
A week after making his professional debut, he produced a man-of-the-match performance against Wasps to end their 22-match winning streak at home.
In October, Smith was called into the full England squad for the autumn international series.
And to top it all off, Harlequins made Smith the highest-paid teenager in world rugby after the fly-half penned a new contract from next season that will net him a reported £230,000-a-season, an increase of more than £200,000.
A pretty good 19th birthday present if you ask us!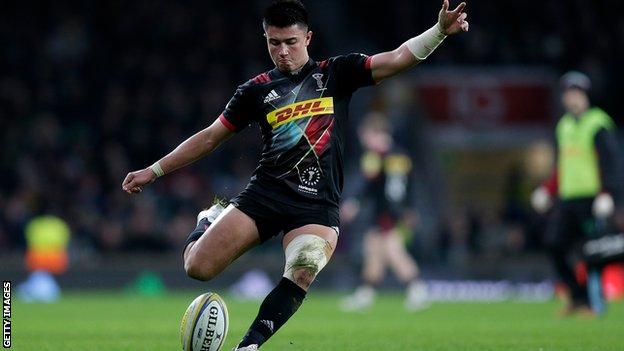 10. Millie Knight
Age: 19 Sport: Para-skiing
The visually-impaired teenager and her guide Brett Wild won downhill gold at the World Para-alpine Skiing Championships.
It was a first world title for a British Para-skier, and Millie went on to take silvers in the giant slalom, slalom and super combined events.
On the World Cup circuit, Knight secured 11 medals including seven golds in the months leading up to the championships.
Knight represents Britain's best chance of gold at the Pyeongchang 2018 Paralympic Games in March.
Best of luck Millie!