Three reasons why cheerleading should be at the LA Olympics in 2028
Last updated on .From the section Sport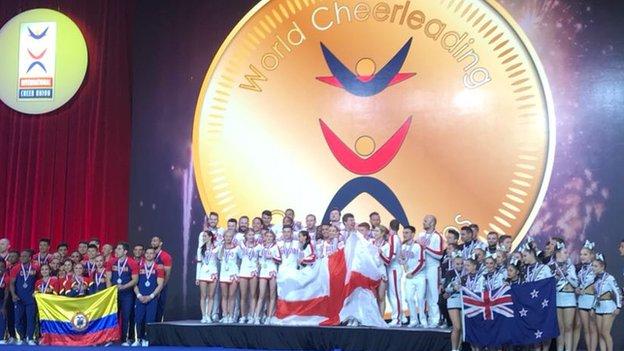 Yes, you read that headline correctly. Cheerleading should be included at the Olympic Games.
Before you scoff and compare what you think "cheerleading" is to the age-old Olympic disciplines of athletics, swimming and rowing, we urge you to continue reading.
Women shouting "Give-me-an-A" and waving pom-poms this ain't.
Competitive or All-Star cheerleading is one of the most high-risk, adrenaline-inducing sports around.
The International Cheerleading Union (ICU) World Championship finals took place at Walt Disney World in Orlando on Friday and England's co-ed (men and women) elite squad are the new world champions.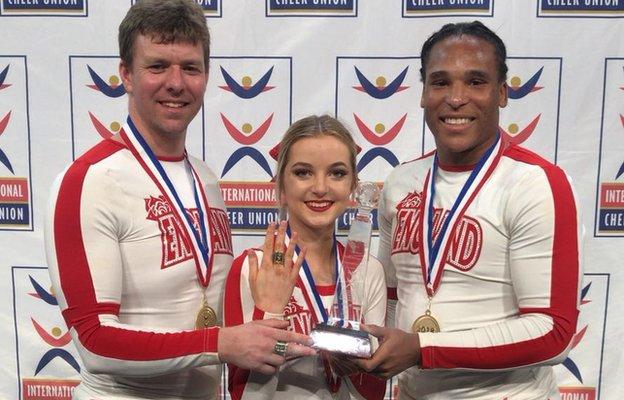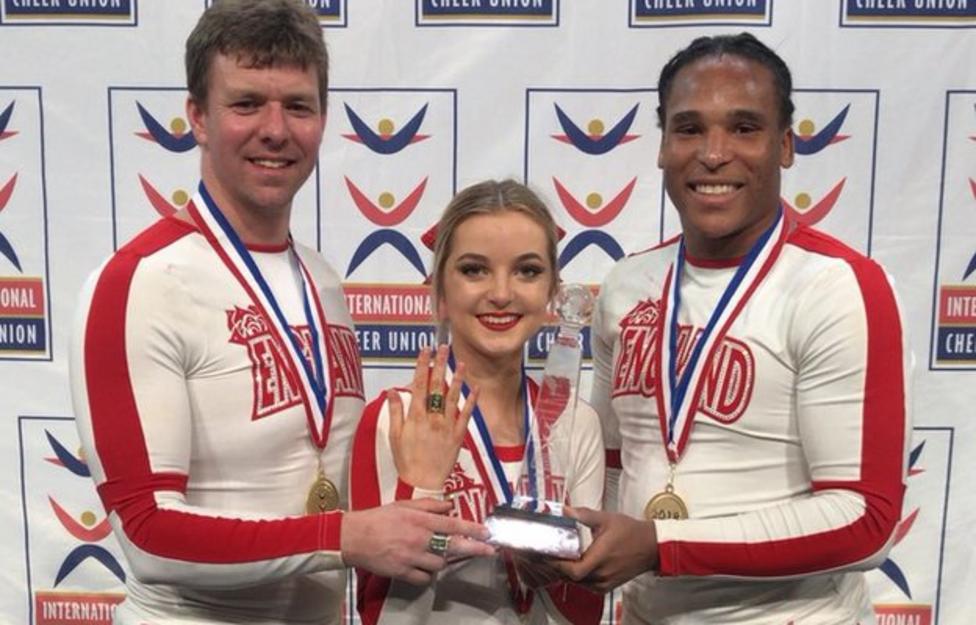 Scotland, Ireland and Wales all sent teams too.
What is "all-star" cheerleading?
This is a million miles from the 'sideline' cheerleading you'd typically see during half-time at American football or basketball matches.
Teams (of up to 35 athletes – both co-ed and all-girl divisions feature) are judged on stunts, pyramids, tumbles, jumps and dance during an exhilarating and lung-busting two-and-a-half-minute routine.
The judging system is similar to that of diving, synchronised swimming and gymnastics.
Here is our three-point argument for why cheerleading should be seriously considered for the Olympic roster come Los Angeles 2028.
1. It's that sport you never knew you loved
We all become obsessed with watching new, obscure sports during the Olympics. Curling, fencing, dancing horses... there's always at least one.
Not only is cheerleading exciting, noisy and slightly terrifying to watch live in the arena, it is also utterly captivating to watch on the small screen.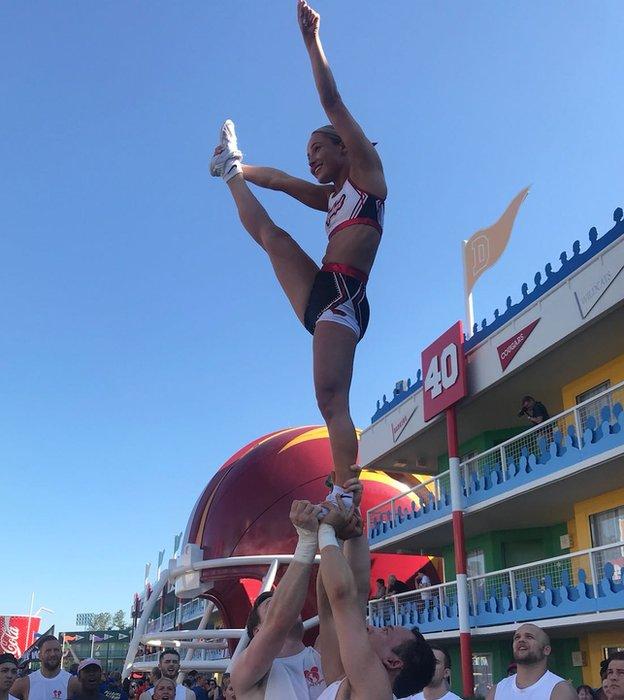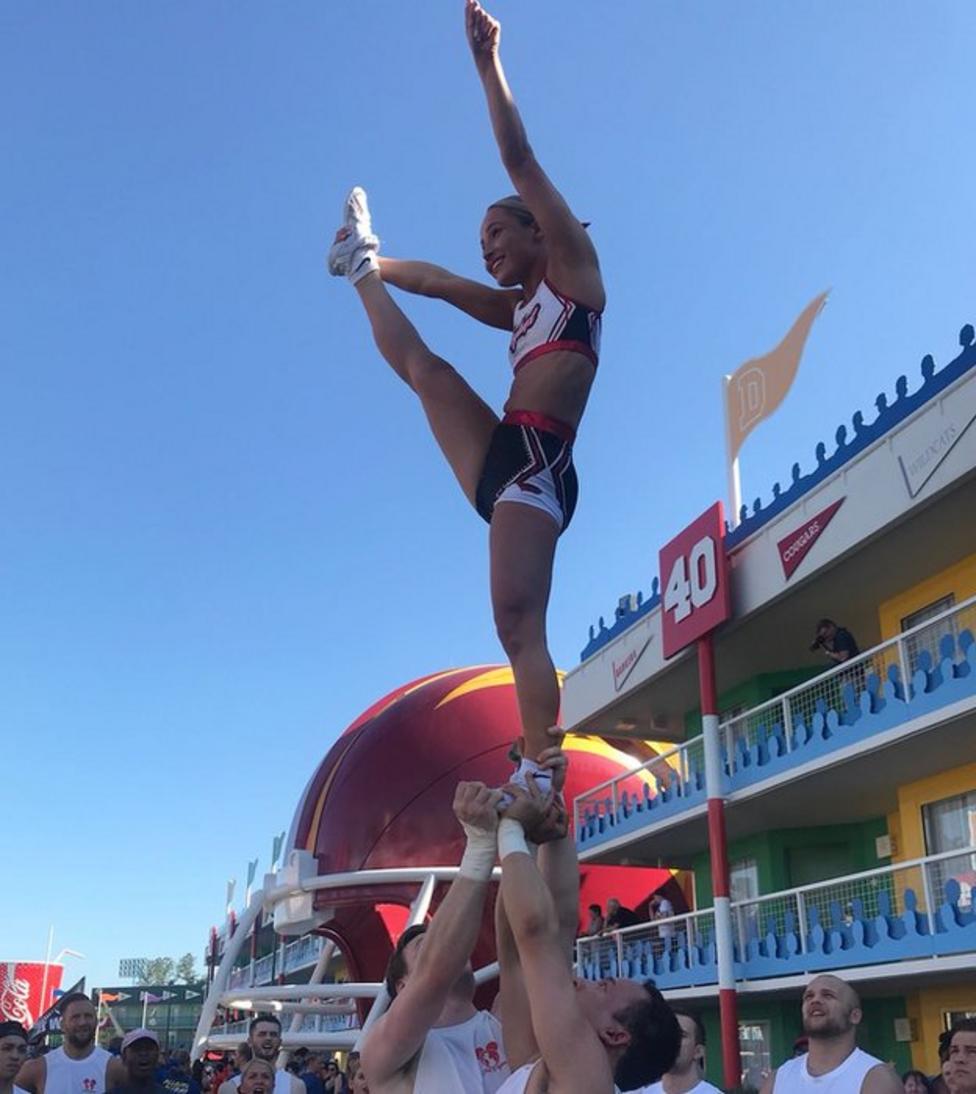 Slow-motion replays of gravity-defying stunts? Yes please.
Watching some of the most highly-skilled young athletes working together like a well-oiled machine to produce a meticulously executed routine? Absolutely.
The high-risk factor makes it all the more enthralling for the viewer too.
It is not uncommon for a flyer (the athlete literally thrown into the air) to fall during a stunt. But don't worry - one of the first things you are taught is how to fall and catch in the safest way possible.
2. It will not be a one-horse race
As the current incarnation of cheerleading originated in North America, it seems fitting that the first Olympic medals would be contested in its 'homeland'.
But there are many countries who will happily and convincingly challenge the prospective favourites, Team USA, for the inaugural title.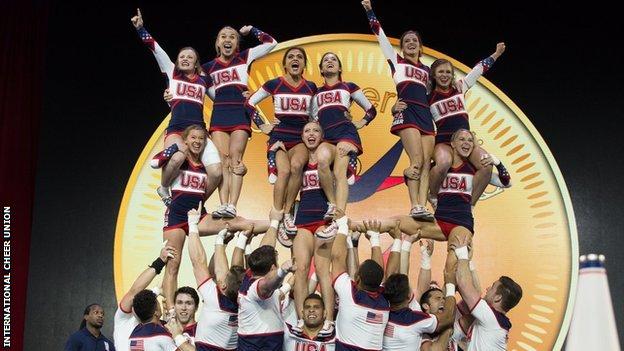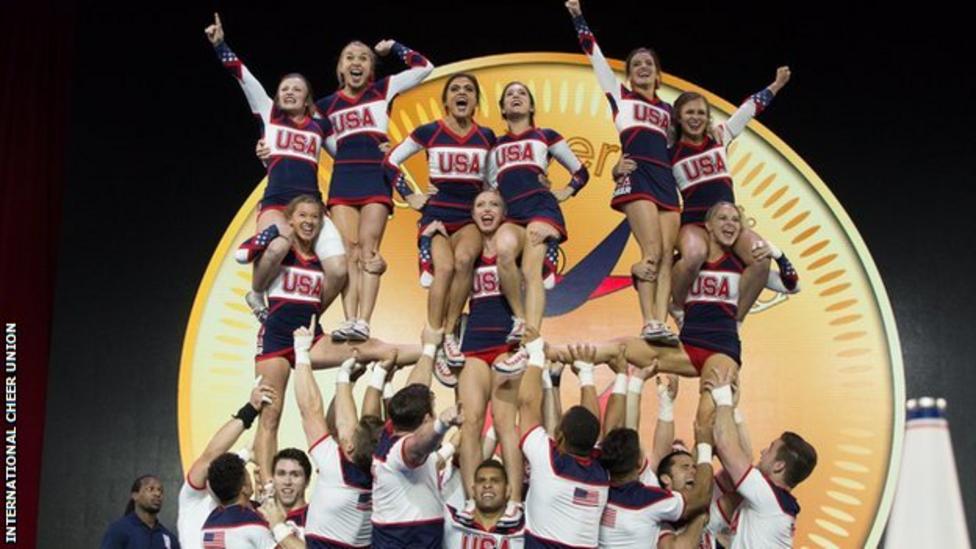 At this week's World Championships, teams from Mexico, Norway, New Zealand and Chile all claimed podium finishes.
Team England have historically been fierce competitors too. They have earned medals at the last three World Championships - no mean feat.
And other powerhouse cheer nations such as Japan, Canada and China have delivered stunningly creative and complex routines at the top level.
It may also surprise you that Team Finland have the potential to shock - they caused a huge upset in the hotly-contested all-girl Premier division this year by beating Team USA to the gold.
It has all the ingredients for a very exciting competition.
3. It will (finally) give cheerleading the kudos it deserves
Cheerleaders everywhere have been arguing with sceptics for years about its credibility - mainly about its status as a sport.
But if you were to look up the dictionary definition of "sport", it ticks every box.
"An activity involving physical exertion and skill in which an individual or team competes against another or others for entertainment."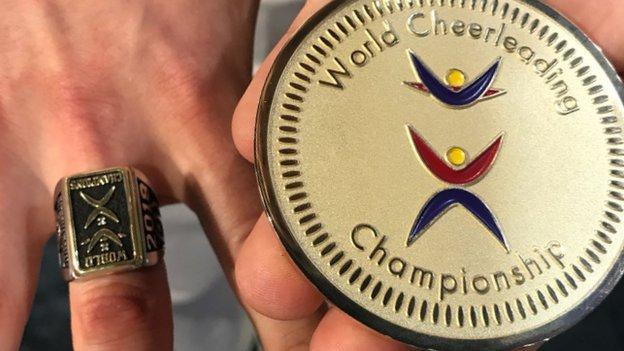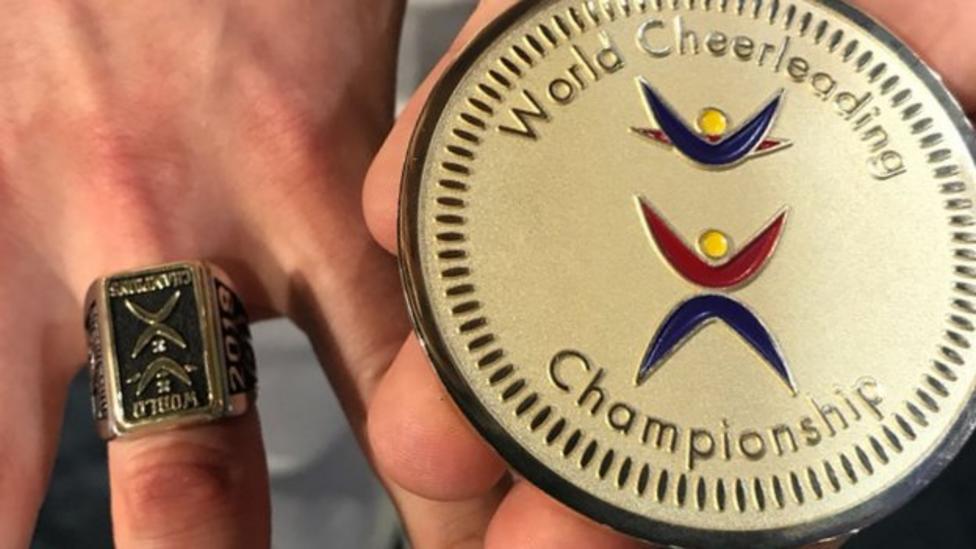 These athletes train just as hard as gymnasts, for just as many hours as a synchronised swim team, and compete as often as volleyball teams.
In 2019, three years after being granted provisional Olympic status by the IOC, cheerleading will be able to apply to become part of the full Olympic Games sports programme.
So LA 2028 is not beyond the realms of possibility.
"Cheerleading is a sport with growing popularity. It has a strong youth focus and we noted that," IOC sports director Kit McConnell said.
The ICU has more than 100 national federations and almost 4.5 million registered athletes.
At the highest level, cheerleading is a visual treat, hugely competitive and its athletes are passionate - nay - obsessed with their sport.
We rest our case.