Russia reinstated by Wada after doping scandal suspension
Last updated on .From the section Sport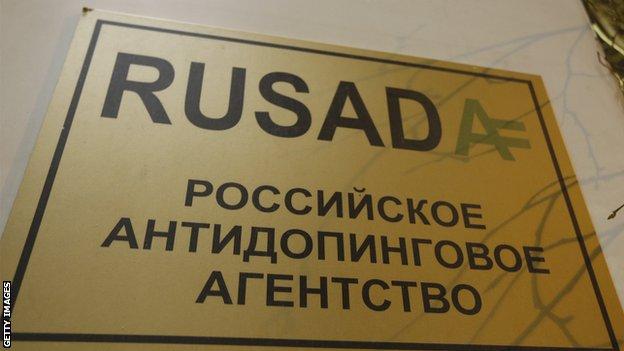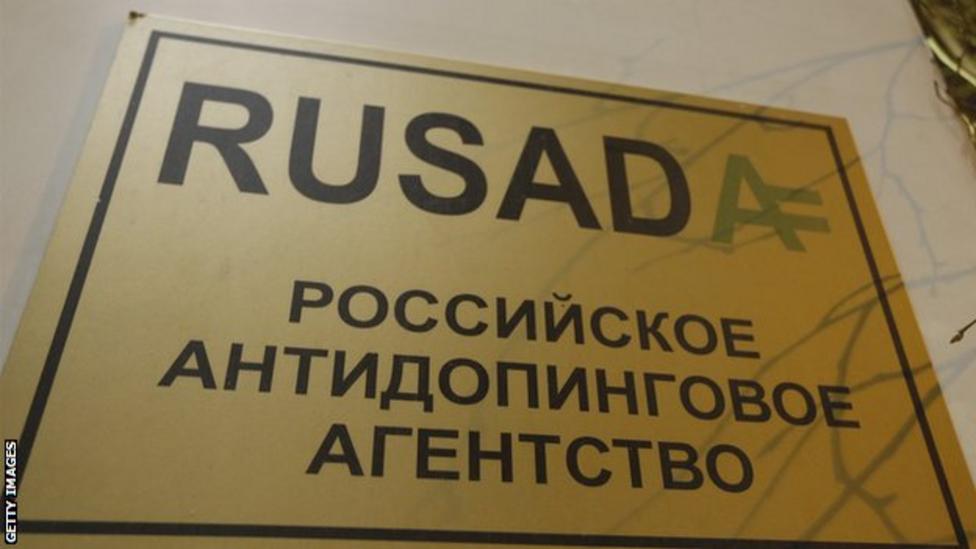 A decision to lift the suspension of Russia's anti-doping agency has been labelled "the greatest treachery against clean athletes".
The World Anti-Doping Agency (Wada) has ended a three-year suspension which followed a major scandal over state-sponsored doping.
Leading athletes and anti-doping bodies had opposed the move.
Wada president Sir Craig Reedie said the reinstatement was "subject to strict conditions".
"This decision provides a clear timeline by which Wada must be given access to the former Moscow laboratory data and samples," said the Briton.
Nine members of the 12-strong executive committee voted in favour of the recommendation at a meeting in the Seychelles, with two against and one abstention.
However, a lawyer for Russian whistleblower and former Moscow laboratory head Grigory Rodchenkov - whose evidence was key to Russia's suspension - called it "the greatest treachery against clean athletes in Olympic history".
"The United States is wasting its money by continuing to fund Wada, which is obviously impotent to address Russia's state-sponsored doping," said Jim Walden.
Russia's anti-doping agency (Rusada) has been suspended since 2015 over alleged state-backed doping after it was accused of covering up drug abuse - including while the country hosted the 2014 Sochi Winter Olympics - in a Wada-commissioned report.
Last week, Wada's compliance review committee recommended Rusada's reinstatement after it received assurances from the Russian sports ministry, saying the country had "sufficiently acknowledged" failures.
UK Sport said it was "disappointed" by the lifting of the suspension and urged Wada to "fully and transparently" explain its reasons.
The UK Anti-Doping Agency (Ukad) had joined with other leading national anti-doping organisations around the world to call for a postponement of the decision.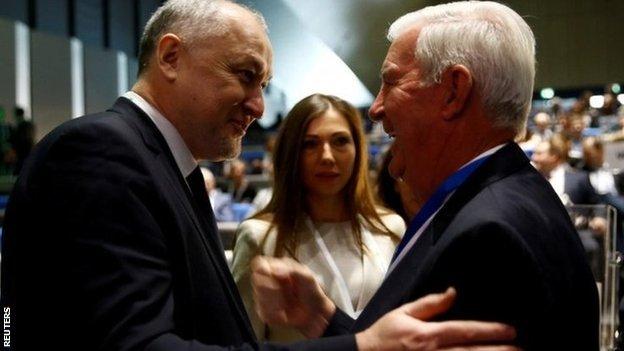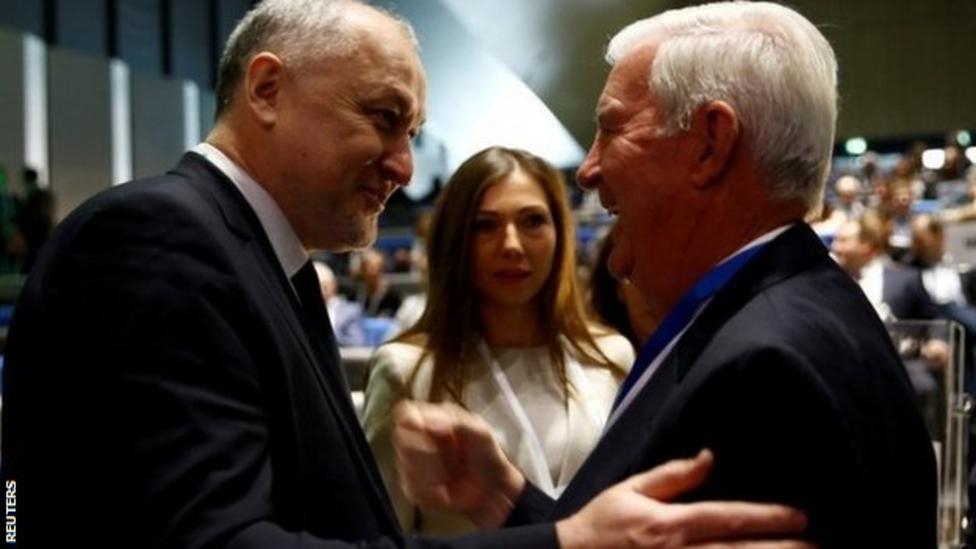 "Wada has cast aside its responsibilities to clean athletes, sports fans and those who work tirelessly for clean sport," said Ukad chief executive Nicole Sapstead.
But the athletes' commission of the International Olympic Committee (IOC) said on Wednesday it "agreed in principle" with the recommendation to end the suspension.
Reedie said his organisation "very keenly" felt the need to ensure Russian sport is clean and would "maintain the highest levels of scrutiny on Rusada's operations and independence".
Russia was ordered to meet set criteria before Rusada could be readmitted, which included accepting the findings of the McLaren Report into state-sponsored doping and granting access to Moscow's anti-doping laboratory.
Russia has repeatedly denied running a state-sponsored doping programme and continued to deny full access to and retained control of its Moscow laboratory.
Wada's stance appears to have softened, after BBC Sport revealed details of a compromise suggested by Reedie and director-general Olivier Niggli to Russia's Sports Minister that was eventually accepted.
In a letter to Wada president Reedie last week, Russian sports minister Pavel Kolobkov said: "I am grateful for your acknowledgement of the significant achievements in rebuilding Rusada."
Professor Richard McLaren, whose report said Russia operated a state-sponsored doping programme, criticised Wada's decision.
He said: "Politics is dictating this decision. The Russians didn't accept the conditions so why will they accept the new ones. The Russians drafted the new ones, so they determined their own re-entry rules and the power to interpret them. They have all the discretion and escapes. Wada has lost leverage."
US Anti-Doping Agency (Usada) head Travis Tygart said Wada's decision to reinstate Rusada is "bewildering and inexplicable" and a "devastating blow to the world's clean athletes".
He added: "Wada has sent one clear message to the world: we put the wishes of a small handful of sports administrators above the rights of millions of clean athletes and the dreams of billions of sports fans."
Russia is suspended from International Paralympic Committee (IPC) events and also from athletics, although some have been allowed to compete as neutrals in international competition after proving their anti-doping credentials.
Both the IPC and athletics' governing body, the IAAF, have already established their own taskforces to investigate Russia's compliance.
IPC president Andrew Parsons said that they will assess whether Wada's decision addresses two of the final three remaining reinstatement criteria related to the Russian Paralympic Committee suspension and once recommendations are made, the IPC governing board will convene to determine whether to lift the RPC's suspension.
However, in a joint statement with the IPC Athletes Council, he said that he did not expect the task force to provide any recommendations to the board until the criterion related to the IPC's reimbursement costs associated with the suspension is satisfied.
Currently, the Russian Paralympic Committee owes his association 257,500 euros (£229,000) for the increased testing programme of Russian Para athletes and the IPC Taskforce.
The IAAF taskforce will report back to a council meeting in December.
IAAF president Lord Coe said: "IAAF has its own set of criteria for the reinstatement of the Russian Athletics Federation. We will continue to rely on the taskforce and our clear roadmap for their reinstatement until we are satisfied that the conditions have been met."
How the scandal unfolded