Russia doping: Wada head Sir Craig Reedie defends Russian reinstatement decision

By Dan Roan
BBC sports editor
Last updated on .From the section Sport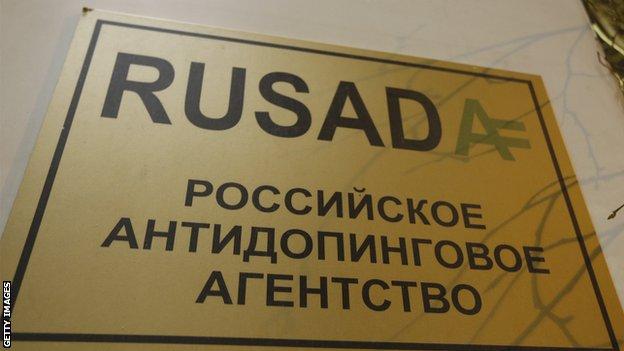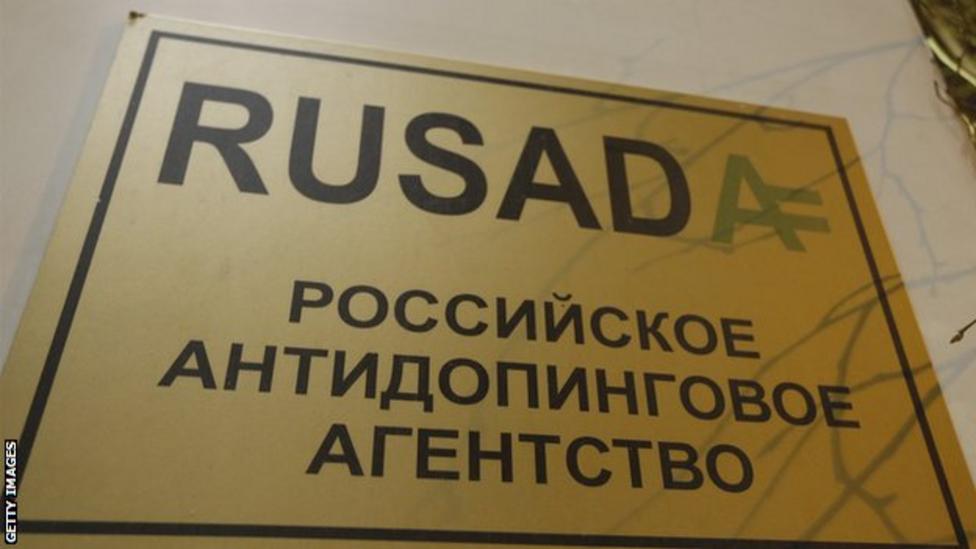 World Anti-Doping Agency president Sir Craig Reedie has responded to critics of the controversial decision to reinstate Russia, asking what they would have done differently.
It provoked anger from athlete groups and national anti-doping agencies.
But Reedie said: "I have a question for the athletes and that is: 'What, in practice, is the alternative option?'"
With Russia refusing to comply on two key criteria for recompliance from a 'roadmap' put together by anti-doping bosses, the BBC revealed that Wada had secretly offered a compromise deal that eventually broke the deadlock, leading to the criticism.
Wada's compliance review committee recommended reinstatement after it received assurances from the Russian sports ministry that the country had "sufficiently acknowledged" failures.
When announcing the decision to lift the ban - which had followed a major scandal over alleged state-sponsored doping - Reedie said the reinstatement, was "subject to strict conditions", including giving access to data and samples from the Moscow laboratory.
Speaking on Monday, the 77-year old Briton said it was "completely understandable" that athletes were upset with Russia.
However, he added: "There is a crucial element in what we have been doing and that is getting access to samples and data that will allow ongoing cases to continue.
"So athletes are complaining? Fine. I am used to that. But I really want to know what their alternatives are."
Asked if he thought the furore had damaged the body's credibility, Reedie said he hoped not and added that he was unsure the athletes "fully understand what Wada was doing or what powers Wada has".
"If you look back at the 21 months since the compliance 'roadmap' was put in place there has been complete refusal by the Russian authorities to meet the last two conditions," said the Scot.
"Now I think athletes maybe just think we should continue with that - but I question that policy. Sitting back, hoping we got the information we wanted and then allowing Rusada to become compliant doesn't seem to be a way forward.
"The athletes really need to know that in the Moscow lab there around 2,800 samples which we would very much like to see in terms of completing cases - both ongoing cases and new - against athletes who have cheated."
Stressing he was not angry with athletes for criticising Wada, Reedie did say he was annoyed with national anti-doping agencies for "using any opportunity" they get "to complain about their lack of representation" at the top levels of sports governance - something being looked at by a Wada governance working group.
And he added that he was particularly "disappointed" with ex-Wada director general David Howman's claim that the organisation had made a decision based on the financial interests of sports federations, and not for clean sport.
"He should know Wada would never make a decision based on money over principle," Reedie said.
"We have an independent compliance review committee (CRC) and they wouldn't take a decision like that. We had a process and we made a democratic decision and that's the way it should be."
The chairman of the CRC, English lawyer Jonathan Taylor, has also explained how the reinstatement deal was reached and why it is better than the terms of the roadmap.
"We now have a specific deadline and a specific commitment," said Taylor, referring to Russia's promise to allow an expert to visit the lab and extract the raw data needed to prosecute cases from the testing equipment.
"So it's not just a CD-Rom," he said, adding that Russia has now committed to handing over underlying data and if they do not, they will find themselves at the Court of Arbitration for Sport facing new sanctions.
"Under this approach, we now have a requirement, a deadline and consequences - as opposed to what we had under the old rules, where we would not be able to do anything else. We'd have no leverage.
"We're in a stronger position and hopefully the Russians will understand this and comply."
Taylor expressed his "regret" that the chair of athletes' representative Beckie Scott had resigned from the CRC in protest at its decision to recommend Russian reinstatement.
The athletes' view
In a statement, however, Scott and her colleagues on Wada's athletes commission said they were "devastated" with the decision "without the completion of the roadmap".
"We had expected that Wada would stand up for clean athletes and clean sport, instead we have seen nuance and pragmatism overtake justice and accountability," they said.
"The roadmap that clean athletes and Wada had been relying on ended up with Wada coaching Russia on how to ask for concessions, changing the terms, and the world's athletes being cut out.
"Russia has used its athletes, committed the biggest doping scandal of the century, corrupted the anti-doping and sport movements, and has now been welcomed back on a promise, without even complying with the rules. This is not good enough.
"Athletes from around the world have spoken up, and yet again they have been shut out and not listened to. We have no vote at the decision-making table that sets the rules for us."
Time for Wada to be replaced?
Meanwhile, Ed Moses, the chairman of the US Anti-Doping Agency and a two-time Olympic gold medallist, said it may be time for "drastic action", with Wada replaced by a new organisation.
He said: "Either we completely overhaul the way Wada is governed, free itself entirely from the International Olympic Commission and other international sports federations, or has Wada's wayward decision-making made its reputation irrecoverable in the eyes of the athletes and public?
"Do we need to replace it with an organisation that has the 'teeth', authority, determination and independence to act as a strong and robust regulator that will be unforgiving in the war on drugs?
"With Wada in turmoil, and public belief in the sport they watch fading fast, we must leave no option off the table for how we overhaul the anti-doping system and rebuild confidence. Does that mean Wada now needs to be replaced by another, more effective global anti-doping body? I wouldn't rule it out.
"In the wake of this crisis, those conversations are now beginning."