Wada: President Sir Craig Reedie will not resign amid criticism
Last updated on .From the section Sport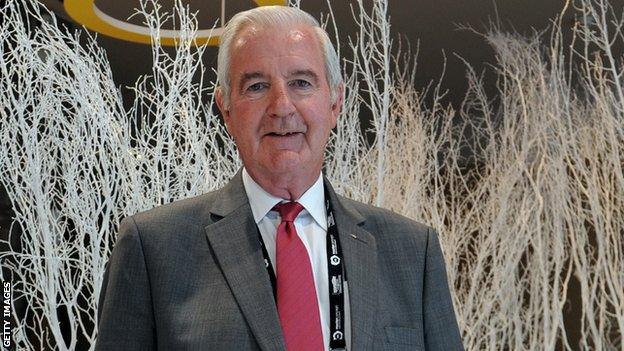 World Anti-Doping Agency president Sir Craig Reedie says he will not resign after his position came under scrutiny.
But Reedie said the reinstatement was "subject to strict conditions".
"Nobody in Wada is telling me that I am not performing well, nobody in the IOC is, so why should I resign?" he said.
"I don't think that would be productive for either the IOC or Wada and therefore I am pretty determined to see this out."
In addition to the conditions, Reedie said the anti-doping authority must be given access to former Moscow laboratory data and samples.
The summit group, which included UK Anti-Doping chief executive Nicole Sapstead, said: "Wada will rise once again, but only if it starts to listen to global athlete community concerns."
And US Anti-Doping Agency (Usada) head Travis Tygart led calls for Reedie to step down, suggesting having an IOC member at the helm was "the fox guarding the henhouse".
Reedie said he was "offended" by Tygart's phrasing.
"It's patently untrue," he said.
"It's a phrase that has been used against people from the International Olympic Committee who are involved with Wada and it ignores reality. Travis Tygart... should not have used it."
Reedie confirmed he would serve to the end of his second term, which expires next year.