Cornish Sharks facing tough test in South Wales
Last updated on .From the section American football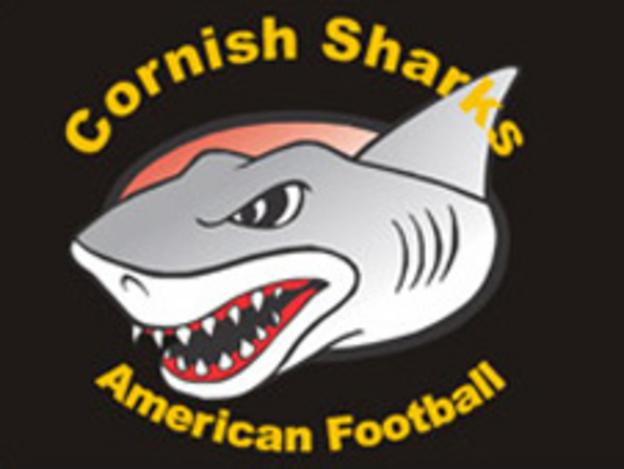 Cornish Sharks coach Brian Smallworth says the undefeated South Wales Warriors will provide extremely tough opposition for his team on Saturday.
The Sharks have won two out of their three games so far in Division Two South West.
Smallworth told BBC Cornwall: "Wales will be tough because they're undefeated at the moment
"They've got a 65 man squad and it does take effect as when you've got 65 you can swap people in all of the time."
He continued: "When you've only got 30-35 people you do struggle a little bit, you get worn down a little bit, but I think the boys will be fine.
"I'm impressed with the way that we're actually performing."