Cornish Sharks sign Cambridge boss and four players
Last updated on .From the section American football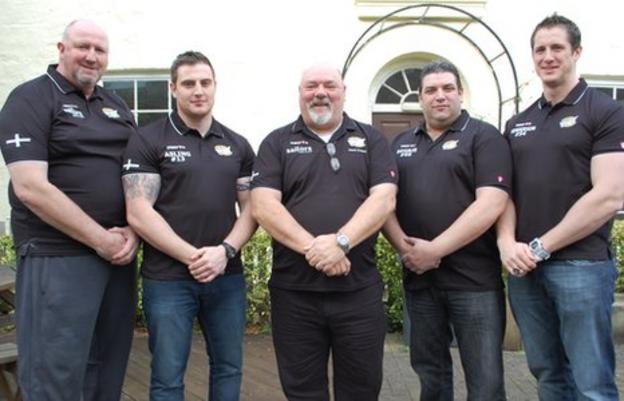 Cornish Sharks have signed four players and head coach Bob Shaw from Cambridge Cats.
Middle line-backers Matt Henderson and Craig Asling, defensive tackle Russell Begbie and defensive line Yul McGrath have all signed for the 2012 season.
McGrath is currently playing college football in Dubuque, Iowa and will arrive in Cornwall later in the season.
The Sharks play in Division Two West of the British American Football Communities League.
"It's great, the evolution of the team inspired me to come back," said Henderson, who helped form the team with head coach Brian Smallworth in 2005.
"It's special. I want to help coach Smallworth build the team and get them in to a higher league."
Former Cats boss Shaw started playing American football in the mid-1980s and has coached high school gridiron in America.
"I've worked with coach Smallworth on many occasions," he said.
"We were at the London Mets in the 1990s and we've coached together in the States."
Smallworth has also confirmed that he wants to sign a new running-back before the season begins in May.