Unruly NFL fans forced to do online 'naughty class'
Last updated on .From the section American football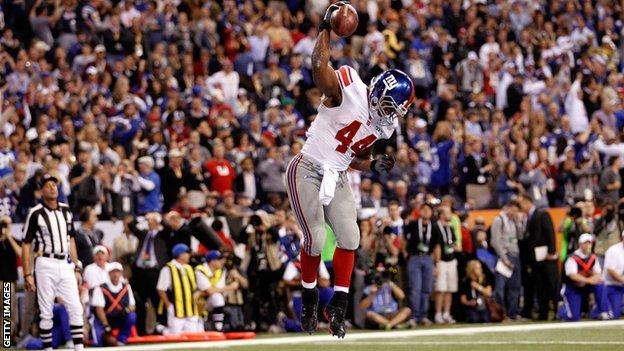 American football fans in the United States have been told they must take a four-hour online course costing $75 (£47) if they are kicked out of a game for unruly behaviour.
The rules, which apply to most NFL teams, see those who fail to take the course, or achieve the 70% pass mark, arrested for trespassing if they are found at another game.
One of the 14 topics of the course is entitled "skills for becoming less impulsive and improving judgment" and another five deal with alcohol.
Dr Ari Novick, who developed the course and also runs one for Major League Soccer, told the New York Post: "We're not trying to squash anyone's passion. We're just trying to say don't be violent."
Daniel DeLorenzi, security chief of MetLife Stadium - the shared home of the New York Giants and Jets - also demands a letter of apology before allowing re-entry.
He said: "Most of the time, they apologise for their behaviour."
Novick takes $55 (£35) for each test taken, with charities receiving the remainder.
Sample questions
Behaving badly towards other fans, such as fighting, swearing or threatening them, is OK as long as they deserve it. (Answer: False)
Every fan has a right to like any team they wish. Using abuse language towards fans who support teams you don't like will not be tolerated. (Answer: True)