Cornish Sharks lose season-opener 6-2 at Bournemouth
Last updated on .From the section American football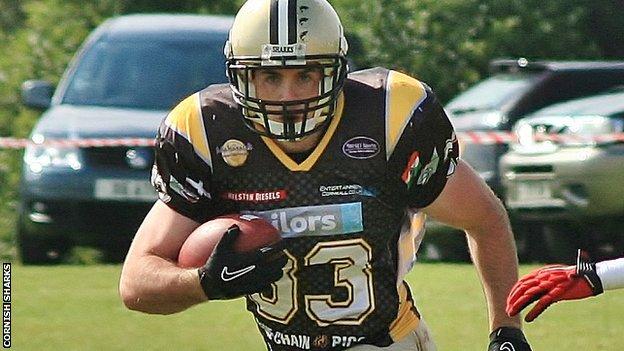 Cornish Sharks suffered a disappointing 6-2 loss at the Bournemouth Bobcats in their opening match of the season.
They went into the game without a single pre-season fixture behind them but had a 2-0 lead at the break after forcing a safety in the second quarter.
But Bournemouth's Dale Powell ran in a third-quarter touchdown to seal a defence-dominated game.
"It was a complete defensive battle on both sides," Sharks head coach Brian Smallworth told BBC Radio Cornwall.
"Next season we will make sure that we have two pre-season games, it'll mean we have to travel because no-one will come to Cornwall," he added.