Cornish Sharks go down 22-17 at Gloucester Centurions
Last updated on .From the section American football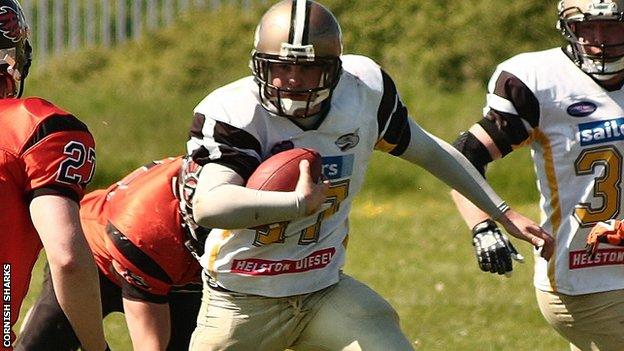 Cornish Sharks suffered their third defeat of the season as they went down 22-17 at Gloucester Centurions in National Division South of the British American Football League.
The Sharks threw away a 15-6 lead in the first half as Gloucester scored two second-half touchdowns.
The loss means the Sharks are now third-from-bottom and face an uphill struggle to make the play-offs.
They host the Centurions next in their next game on 29 June.