NFL: Federal agents inspect medical staff in drug investigation
Last updated on .From the section American football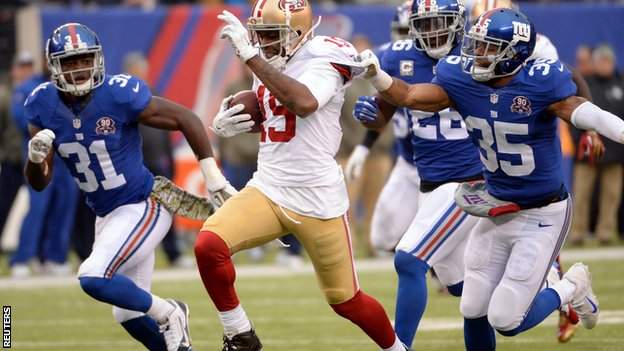 Federal agents inspected three NFL teams in an investigation into former players' claims that league franchises mishandled prescription drugs.
No arrests were made and it is expected other teams will also be interviewed.
"We have no information to indicate that irregularities were found," said NFL spokesman Brian McCarthy.
The 49ers' staff were checked at MetLife Stadium in New Jersey, after they defeated the New York Giants. The Buccaneers' staff were spoken to at Baltimore-Washington International Airport after beating the Washington Redskins.
The Seahawks, who lost at Kansas City, were also subject to a spot-check.
BBC Sport's Alex South said: "I was in the 49ers dressing room after the win against the New York Giants and everything was business as usual.
"It was only after the players had left that we heard that federal agents had been interviewing staff in a mail room away from the playing staff."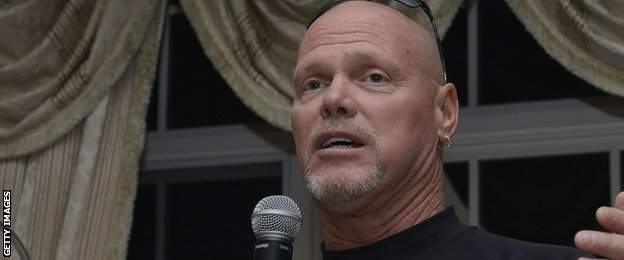 The Drug Enforcement Administration (DEA) investigation was sparked by a lawsuit filed in May on behalf of more than 1,200 former NFL players, going back to 1968.
Agents requested documentation from the visiting teams' medical staff for any controlled substances in their possession, and for proof that doctors could practise medicine in the home team's state.
"DEA agents are currently interviewing NFL team doctors in several locations as part of an ongoing investigation into potential violations of the Controlled Substances Act," DEA spokesman Rusty Payne said.
The lawsuit alleges that the NFL and its teams, physicians and trainers acted without regard for players' health, withholding information about injuries while handing out prescription painkillers to mask pain and minimise lost playing time.
The former players have reported a range of debilitating effects and addiction. They claim those health problems came from drug use.