Rob Konrad: Ex-Miami Dolphin falls off boat, swims nine miles
Last updated on .From the section American football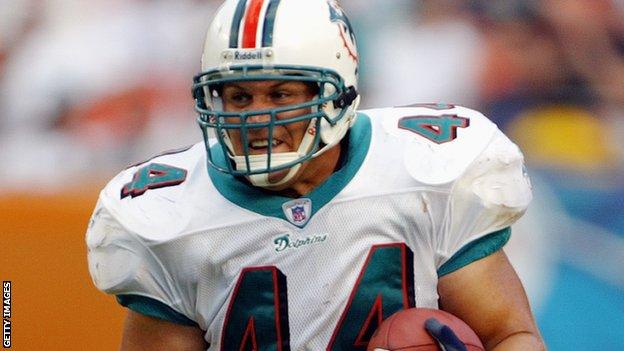 Former Miami Dolphins running back Rob Konrad swam nine miles to shore after falling off his boat while fishing.
Konrad, 38, swam the equivalent of 290 lengths of an Olympic-size swimming pool after his 36-foot boat, which was on auto pilot, drifted away from him off the South Florida coast.
The United States Coast Guard reported that friends became concerned when he failed to return for dinner.
After up to 12 hours in the water, he had treatment for hypothermia symptoms.
He played 82 games for the Dolphins between 1999-2004.