NFL 'deflate-gate': How, why and what happens next?
Last updated on .From the section American football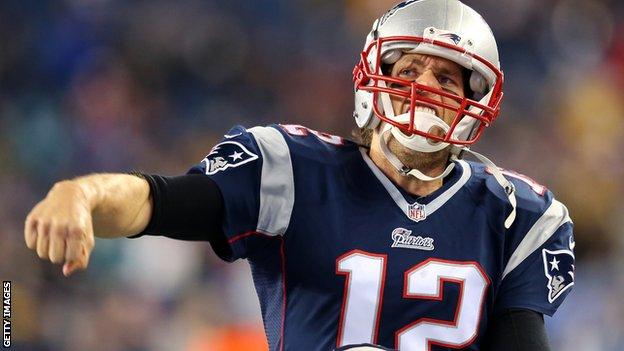 Super Bowl XLIX
Date:
Sunday, 1 February.
Venue:
University of Phoenix Stadium, Glendale, Arizona.
Coverage:
Commentary on BBC Radio 5 live
The NFL has started an investigation into New England's win over the Indianapolis Colts in Sunday's AFC Championship game following claims that the Patriots may have deflated the match balls they were using to give themselves an advantage.
Here, Darren Fletcher, who was commentating on the game for BBC Radio 5 live sports extra, explains what's gone on.
What's this all about?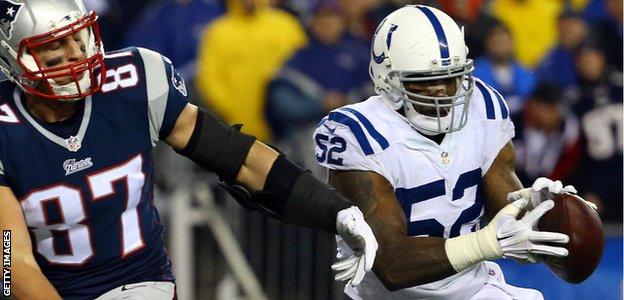 I remember during commentary that there was a break in play and officials were removing certain balls from the field when New England were on the attack, but I didn't know why at the time.
I'm led to believe that Colts linebacker D'Qwell Jackson intercepted a pass from Patriots quarterback Tom Brady, decided to keep the ball, as players often do in big games, and suddenly realised it was more deflated than the ones his team were using.
That's when the officials got involved, but news only broke the following morning that perhaps some of the balls had been deflated.
Why deflate a ball?
If you deflate a ball in cold or wet conditions, it provides more grip for the quarterback.
So the balls that Brady used would have been easier to throw than the ones that Colts quarterback Andrew Luck was using.
But this is not a ball that is virtually flat, this is a ball that is just slightly below the Psi (pound per square inch) required by the league. Players might be able to tell the difference, but the average person wouldn't.
Are balls often doctored?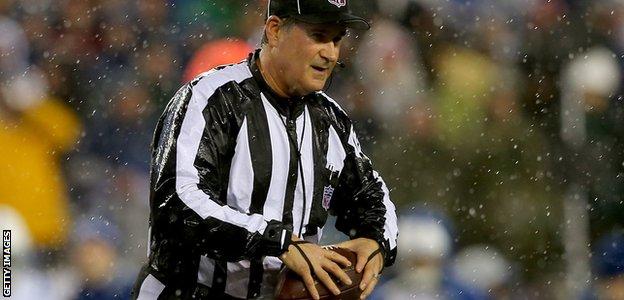 When a ball first comes out of its wrappers, the surface is waxy, making it difficult to catch in wet conditions.
Given each team uses its own set of balls when attacking, they are allowed to doctor them to a certain extent.
Certain quarterbacks like balls to be rubbed down with sandpaper, some want them rubbed with a tacky towel, some immerse them in water and some put them in an oven - all to change the way they feel.

Is this all legal?
Yes, but balls still have to be inflated to a certain pressure. Officials check the balls two hours and 15 minutes before kick-off. Once that is done, the balls stay in the possession of each team.
The Patriots then use their balls when attacking, while the Colts would have used theirs. So there is the possibility that, in that two-hour window before kick-off, the balls could have been deflated or inflated.
So have the Patriots done anything wrong?
This is what the NFL has got to work out, but it's worth noting that the Colts are not saying the result would have been affected too much.
Let's not forget, the Pats won 45-7 and this wasn't about Brady making one play to send them to the Super Bowl.
Brady could have been throwing beach balls and it wouldn't have made a difference because there was such a gap between the two teams.
Have New England been in trouble before?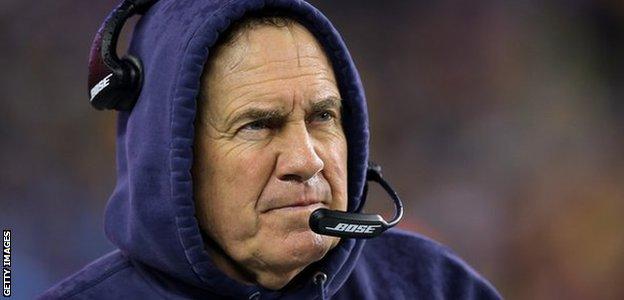 Yes. There was 'spygate' in 2007, when an assistant coach videotaped New York Jets defensive signals at practice so Brady would know what they were changing the play to and could adjust accordingly.
Head coach Bill Belichick was fined $500,000, while the team was told to pay $250,000. They also had their first-round draft pick taken off them.
What if they are found guilty this time?
Punishment is likely to be a fine or the loss of a draft pick.
The result of the AFC Championship game won't be affected, though, so it's still going to be the Pats against the Seattle Seahawks on 1 February.