Deflate-gate: New England Patriots wait for NFL over ball inquiry
Last updated on .From the section American football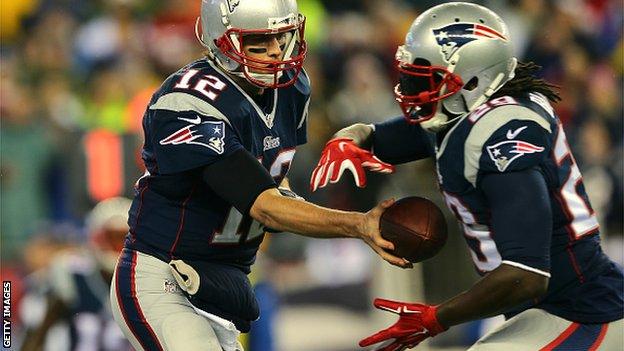 The NFL says it is continuing to investigate the New England Patriots amid claims 11 balls were deflated in a win that sent them to the Super Bowl.
"We're still awaiting findings," said Troy Vincent, an executive with American football's governing body.
The Patriots beat Indianapolis 45-7 in driving rain and flat balls are said to be easier to catch in wet conditions.
If they are found to have deflated balls intentionally, punishments could include losing a draft pick.
It is unlikely the Patriots will lose their place in Super Bowl XLIX.
They are due to face the Seattle Seahawks in Arizona on 1 February.
Eleven of New England's' 12 allotted game footballs were under-inflated by two pounds per square inch of air, according to ESPN.