NFL players' union attempts to block new conduct rule
Last updated on .From the section American football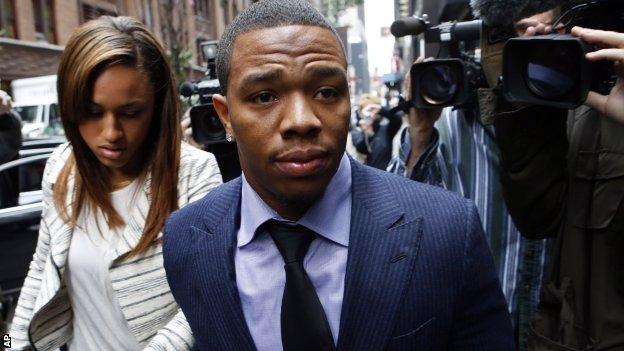 The National Football League players' union is attempting to block the league bringing in a personal conduct policy.
High-profile cases of domestic abuse have triggered an overhaul at the NFL.
But as the policy was not debated under the collective bargaining agreement, the union have lodged a grievance.
The NFL said: "We and the public firmly believe all NFL personnel should be accountable to a stronger, more effective conduct policy. Clearly, the union does not share that belief."
The NFL Players' Association filed a court complaint against the league, seeking a 'cease and desist' order to prevent implementation of the rules.
NFL owners unanimously endorsed the tougher policy on 10 December. It includes a provision to place an individual on paid leave if charged with a violent crime or sexual assault.
However, when the policy was unveiled, the union said it had "not been offered the professional courtesy of seeing the NFL's new personal conduct policy before it hit the presses."