Miami Dolphins sack head coach Joe Philbin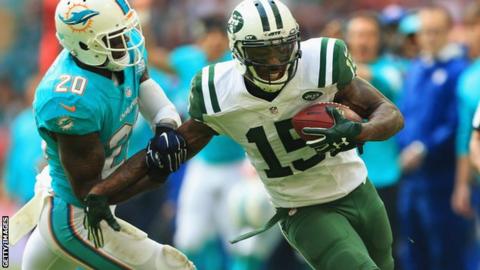 The Miami Dolphins have sacked head coach Joe Philbin after losing two of their opening three NFL games.
The 27-14 loss to the New York Jets in London on Sunday proved to be his final game in charge and he becomes the first NFL boss to lose his job this season.
Team owner Stephen Ross said: "We have to change the culture. This is the most talented team we've had."
Dan Campbell, an assistant coach, will take over head coaching duties for the remainder of the season.
Campbell, 39, played with four NFL teams between 1999 and 2009, winning the Super Bowl with the New Orleans Saints in his final season.
Club president Mike Tannenbaum said he was not happy with the direction the team was going.
"We felt like this was the best opportunity to make a change and make an impact this season," he said. "The record was what it was. The timing was right, with the bye week, with 12 games left this season."