NFL trio cleared of drugs link following television documentary claims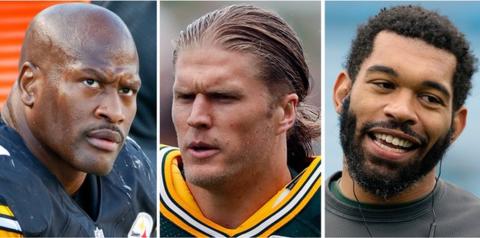 NFL players James Harrison, Clay Matthews and Julius Peppers have been cleared of any link to performance-enhancing drugs following claims made in a television documentary last year.
The NFL said it had found "no credible evidence" the players were provided with or used prohibited substances.
The allegations of doping were made by Al-Jazeera America in December.
Pittsburgh linebacker Harrison and Green Bay linebackers Matthews and Peppers met investigators last week.
Al-Jazeera had also reported that free agent Mike Neal and quarterback Peyton Manning were supplied with performance-enhancing drugs.
The NFL cleared Super Bowl winner Manning of wrongdoing in July but has yet to announce details of its investigation into Neal.