Miami Dolphins v New Orleans Saints in London in 2017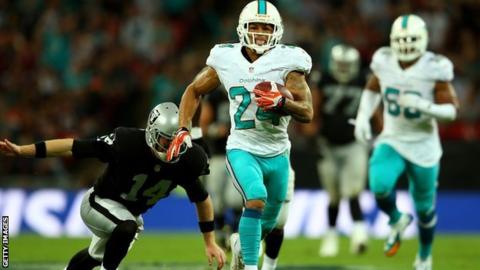 The Miami Dolphins will play the New Orleans Saints in London as part of the NFL's International Series in 2017.
The venue for the match - which will officially be a home game for the Dolphins - has yet to be decided.
There will be at least two NFL games staged at Wembley next year, although Twickenham also has a deal to host top-tier American football in the city.
Neither side made the play-off in 2015 and both have losing records at the start of the 2016 campaign.
Miami have played in London three times, against the New York Giants, the Oakland Raiders and the New York Jets in 2007, 2014 and 2015 respectively.
It will be the Saints' first visit to London since a 2008 win over the San Diego Chargers.