BBC Sport - New England Patriots' Tom Brady sets NFL quarterback wins record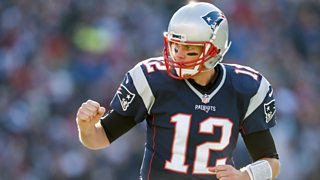 The incredible career of record-breaker Brady
BBC Sport takes a look back at some of the high points of New England Patriots quarterback Tom Brady's career after he set a new NFL record with his 201st win.
READ MORE:Brady sets new record
You can catch up with all the latest action on NFL This Week on BBC iPlayer.
And you can watch highlights of the Patriots' victory against Los Angeles Rams during NFL This week on Tuesday, BBC Two, at 23:15 GMT.
Available to UK users only.