Nico Marley: Bob Marley's grandson signs for Washington Redskins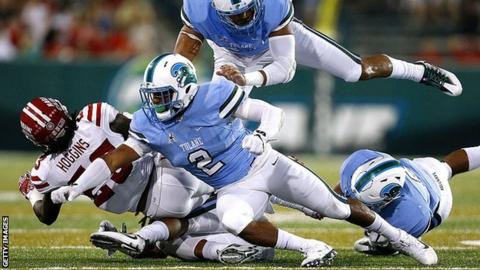 Nico Marley, grandson of Jamaican reggae legend Bob Marley, has signed a National Football League contract with the Washington Redskins after a tryout at the club's annual rookie minicamp.
The 22-year-old linebacker signed as an undrafted agent from Tulane on Tuesday.
During his Tulane collegiate career, 5ft 8in Marley made 319 tackles.
His father Rohan played college football at the University of Miami, where his team-mates included Hollywood actor Dwayne "The Rock" Johnson.
Sorry, this content is no longer available.