Cardinals quarterback lost a bet so had to wear this for the pre-game warm-up...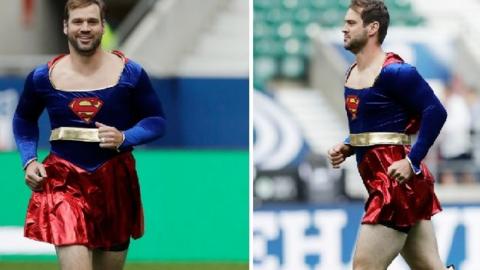 We are starting to think Arizona Cardinals quarterback Drew Stanton just loves to dress up...
As forfeit for losing the team's weekly quarterback skills competition, Stanton took to the field in a dashing Supergirl outfit. But it is not the first time he has "lost the bet".
This was Drew a couple of weeks ago in a slinky patriotic one-piece...
And this was Drew back in 2016:
Like we said, we think he just loves dressing up...
Hey, no judgement from us Drew. You go live your life.