Sean 'Diddy' Combs' plan to buy the Carolina Panthers 'brilliant'
Last updated on .From the section American football47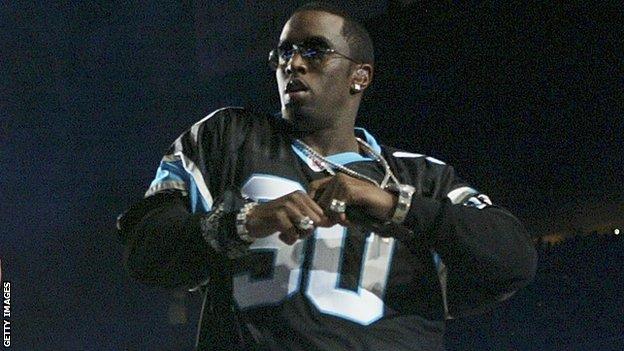 Rapper Sean 'Diddy' Combs' bid to take control of the Carolina Panthers is "brilliant" and "overdue", according to former NFL player Keith Mitchell.
Combs is hoping to become the first African-American majority owner in the NFL, following Jerry Richardson's decision to sell the franchise.
"To have ownership in the NFL is a big deal," said Mitchell, a former New Orleans Saints linebacker.
"You begin to diversify that boys' club in the sense of those owners."
When he announced his interest in buying into the Panthers, Combs said it was "time for diversity" in the sport and Mitchell feels having a black NFL owner has been a long time coming.
"I think it's something that has been overdue, to get into that whole system of the owners," said the 43-year-old, who also played for the Houston Texans and the Jacksonville Jaguars.
"When you take into consideration the majority of the players are African-American, it behooves us to have a black owner. Someone reflecting the players."
Can 'Diddy' afford it?
For Combs to be successful, he first needs to raise enough money, then get approval from three-quarters of the 32 franchise owners.
In September, the Panthers were valued at £1.72bn by Forbes, which believes Combs has a net worth of £614m.
Combs and his partners would not be buying the whole franchise, just Richardson's 48% controlling stake.
Combs is likely to face competition to buy the Panthers as NFL clubs very rarely come onto the market. The last one to be sold was the Buffalo Bills in 2014, following the death of owner Ralph Wilson.
Mitchell told BBC Sport the other owners in the NFL should welcome Combs.
"If they don't, that would be another issue," he said.
"When I was at Jacksonville the owner [Wayne Weaver] made his money from selling women's shoes. When you talk about Sean Combs being in the music business, it's more or less fitted from that entertainment perspective.
"I think they would really have to justify a really substantial reason to ignore him or turn him down as a potential owner in the National Football League."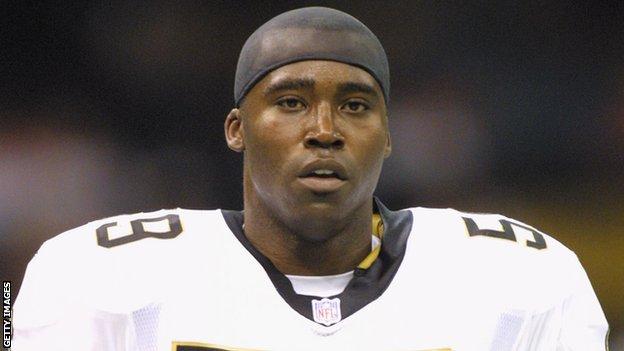 Would Kaepernick move cause problems?
Should Combs be successful, he has said his first task would be to hire free agent Colin Kaepernick, whose national anthem protests divided opinion in the US.
Kaepernick, who has been without a team since leaving the San Francisco 49ers in March, responded by saying he was keen on being part of the ownership group, adding: "Let's make it happen!"
The 30-year-old filed a grievance against NFL team owners in October saying he believes they are conspiring not to hire him because of his protests, which were intended to highlight the treatment of black Americans after a series of high-profile police shootings.
But Mitchell does not believe having Kaepernick involved should derail Combs' bid for ownership of the Panthers.
"Colin is an interesting case," he said. "His unfolding of his case and what he's pursuing in suing the National Football League... it's going to be interesting to see how that unfolds.
"For his ownership, I think it could be some fuel to the fire, but at the same time it's still a positive move."