London 2012: Michael Peart not in Olympics for 'T-shirt'
Last updated on .From the section Archery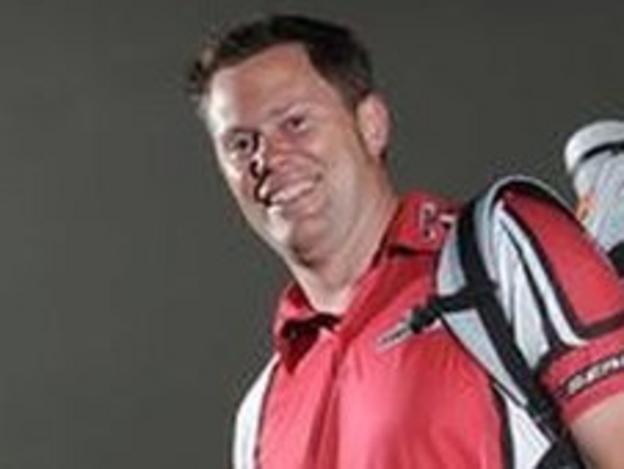 Archer Michael Peart has said his desire to prove his ability is fuelling his bid for Olympic qualification.
The 35-year-old from Ipswich, who failed to make the cut for Beijing four years ago, will compete in a Great Britain qualifying shoot in April
"There's no point going there for the T-shirt," he told BBC Radio Suffolk.
"I'm not interested in being part of an Olympic team just to be part of an Olympic team. We've got a world class team so it's difficult to call."
He added: "Performance and mental process are the primary things. If I do them well I'll hopefully be better than other people."
The top three performers in the spring shoot will represent GB at London 2012. Peart took heart from his third-place finish at a Face-to-Face event in Telford earlier this month.
But he admits winner Larry Godfrey will be the man to beat in the build up to the Games.
"Larry's shooting has been world class as of late," he said.
"Hats off to the guy. He's a fantastic team-mate and frankly I'd love to be on the team with Larry.
"His performance at the Face-to-Face was totally world class. He knocked me out in the semi-final and shot a perfect score. He didn't miss a single 10."
Peart, a former national recurve champion, will also have an affect on the future of archery in his role training youngsters.
"There's definitely a few in that group that will be shooting off for Rio 2016," he explained.
"We haven't had the new guys coming through in the last five years. Our podium squad hasn't changed in the last six or seven years.
"We want a bit more of a melting pot with more people in the frame."