World Championships 2015: GB archers chase Rio 2016 places
Last updated on .From the section Archery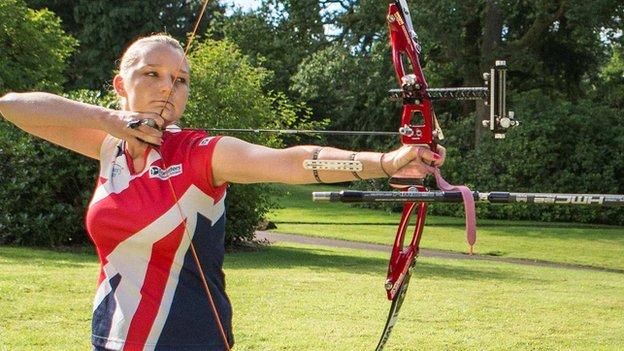 Six recurve archers will represent Britain at the World Championships in Copenhagen from 26 July to 2 August.
The team consists of Olympians Naomi Folkard and Amy Oliver, Ashe Morgan plus World Championship debutants Nicky Hunt, Kieran Slater and Patrick Huston.
They will shoot as individuals, female and male teams and in a mixed event.
GB Archery's Oliver Logan said: "This will be the first opportunity for the recurve archers to secure quota places for Rio 2016."
Representing Britain in the non-Olympic compound discipline are six archers, three female archers Naomi Jones, Danielle Brown and Lucy O'Sullivan and three male competitors Adam Ravenscroft, Mark Rudd and Duncan Busby.