World Archery Championships: Event to go ahead despite Mexico earthquake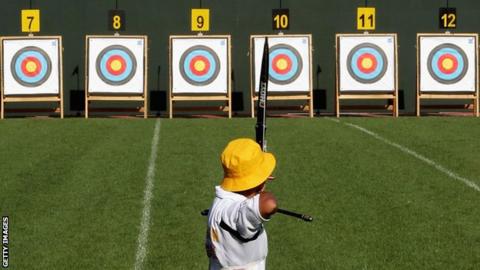 The World Archery Championships are set to go ahead in Mexico City next month despite the earthquake which killed 273 people earlier this week.
The 7.1-magnitude earthquake hit southern Mexico on Tuesday.
World Archery said it will monitor the situation with the tournament scheduled to start on 15 October.
Secretary general Tom Dielen said he hoped the event would be a "positive spectacle of sport and solidarity for the people of Mexico City".
The International Paralympic Committee postponed its World Championships in powerlifting and swimming following the disaster.
"World Archery has committed to working with its partners to contribute to the rehabilitation and rebuilding effort of the city, and ensure these championships leave a lasting and positive legacy during a difficult period of sadness and loss," Dielen said.