Combs dominates 30th Guernsey Easter running festival
Last updated on .From the section Athletics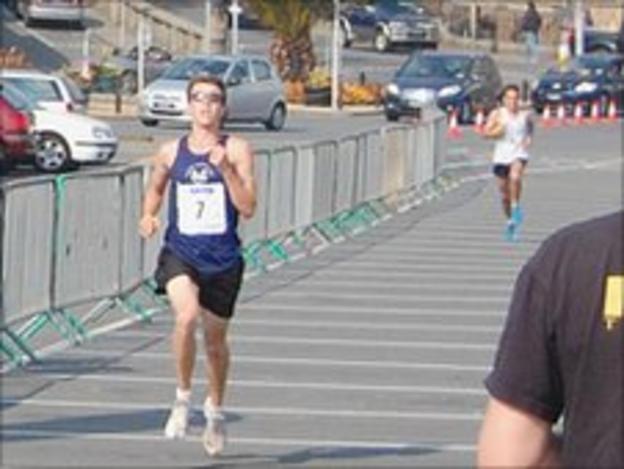 Andy Combs dominated Guernsey's 30th Easter Running Festival, with the best performances in all four events.
The 19-year-old from Aldershot, Farnham and District won all three individual events, with Guernsey's Steve Dawes the Sarnians top competitor.
Combs was also the only runner to go under 10 minutes in the 4x2 mile relay, completing his leg for winners AFD in nine minutes 53 seconds.
He said: "It definitely tests your fitness, with four races in a row."
"That can either break people down after the second day or it can show what true strength you have. And I think that it showed the strength I do have, which hasn't always come out in my previous races."
The Guernsey Island Amateur Athletic Club (GIAAC) event began on Good Friday, when Combs posted a time of 31:34 in the 10km road race.
He then used his international cross-country experience on Easter Saturday to complete the 4.75 mile Keith Falla Memorial race in a time of 24:19.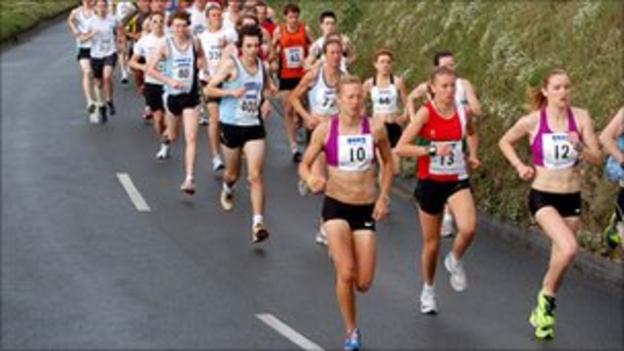 On Easter Sunday, the relay was held on the challenging "Stonecrusher" course at L'Ancresse, which incorporates some of the paths along the island's north coast.
In the final race of the weekend, Combs ran the half marathon in 1:08:41 with Dawes just five seconds behind him.
Emma Pallant (AFD) was the fastest woman over 10km (34:47), while Louise Small (AFD) took the prize money in the cross country and the half marathon.
The best attended event was the 10km road race, which was completed by 164 competitors, while 47 runners completed all four races.