Sophie McKinna youth record 'just the start'
Last updated on .From the section Athletics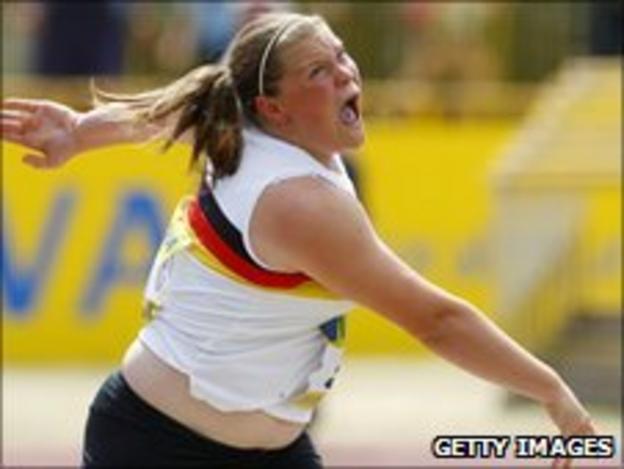 Sophie McKinna says she is looking to use her new British youth shot-put record as a spark for success at the World Youth Championships in France.
The Great Yarmouth 16-year-old's throw of 15.71m at last month's Norfolk County Championships was the best ever by a British under-18.
And now she will carry medal expectations ahead of Lille on 6 July.
"I don't see it as pressure, 15.71 is just the start of it," the British number four told BBC Radio Norfolk.
"I can see there's more there, I don't see it as being pressure for setting a record, it's a good start but I've got to go out there and be even better.
"I'm apparently one of the favourites to bring back home a medal.
"I think it's going to make me more driven to go out there and prove that point and to live up to my ranking."
McKinna's last overseas outing came at the 2010 Youth Olympics in Singapore.
She went home with a fifth-placed finish and a better understanding of the top competitions.
"I gained a lot of international experience and I learned to compete on such a high level," she explained.
"And I learned to take the pressure of the international environment, experience is a big thing."