Island Games: Manx team second in Games medal table
Last updated on .From the section Athletics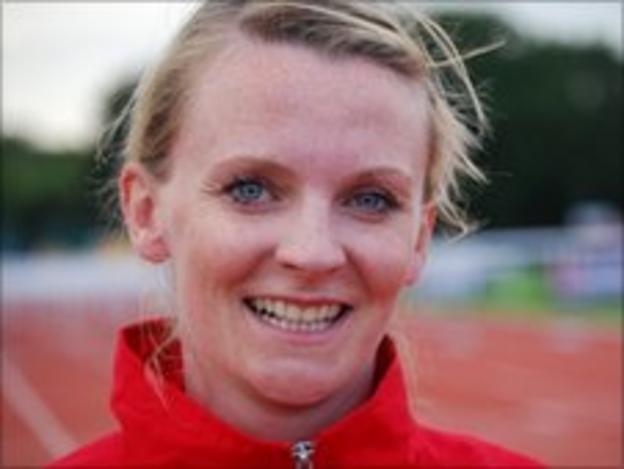 The Isle of Man team finished Tuesday in second place in the Island Games medal table after winning five more gold medals.
The Manx team's successes came in shooting, cycling and athletics.
Shooter Clementine Kermode-Clague won the island's first gold of day three in the ladies sporting.
Rachel Glover won the ISSF 50m Prone Smallbore Rifle, and the men's cycling road racers won their second gold, with Andrew Roche taking individual bronze.
Athletes Hanna Riley (100m hurdles) and Harriet Pryke (400m) completed another strong day for the Manx team on the track.
Hanna's brother Thomas Riley added silver in the men's 110m hurdles and the women's road race team also won silver on day three.
Meanwhile, swimmer Charlotte Atkinson won silver in the 800m freestyle and bronze in the 200m individual medley, and Laura Kinley added a bronze in the 200m breaststroke.
The Manx shooters added two further medals before the day was out, with Martin Cowley and Ian Hodgson winning bronze in the ISSF 25m Centre Fire team competition and Ben Kelly also winning bronze in the men's ISSF 50m Prone Smallbore Rifle.
Elsewhere, the Isle of Man's men's football team was knocked out of the tournament after losing 2-1 to Guernsey. Both teams finished the game with ten men.
Guernsey lead the medal table after three days with 20 gold medals.