Guernsey athletics relay teams win three medals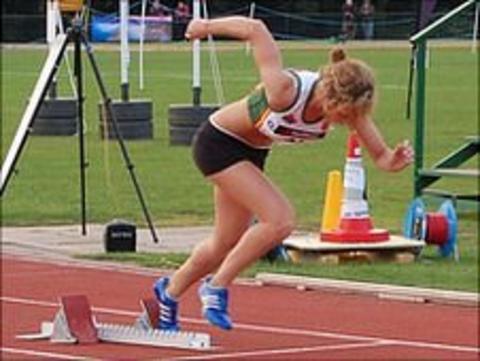 Guernsey won two of the four athletics relays at the 2011 Island Games, missing out on a third by just one hundredth of a second.
Despite a slow last changeover in the 4x100m Kylie Robilliard, Caroline Kyle, Emma Le Conte and Teresa Roberts finished in 48.25 seconds.
They were nearly six hundredths of a second ahead of the Isle of Man, who were a second ahead of Jersey.
Kyle said: "It was so good, it was literally the best relay we have done."
She said: "The changeovers, except for the last one, were perfect.
"I can't describe how it feels, I'm just buzzing, I'm so full of energy still I could do it all again!"
The men's 4x100m relay team lost out to the Cayman Islands by just one hundredth of a second.
It meant Dale Garland, Glenn Etherington, Joshua Allaway and Tom Druce had to settle for the silver by the narrowest of margins.
There was no photo finish in the 4x400m as Leo Rice, Garland, Ebon Marsh and Druce powered home six seconds ahead of the Isle of Man, who were followed in by the Western Isles.
The women's 4x400m team, of Caroline Kyle, Sadie Addlesee, Natalie Whitty and Emma Le Conte, were just two seconds off a podium place finishing behind Jersey, Isle of Man and Isle of Wight.