Sarah Waldron targets Rio de Janeiro 2016 marathon
Last updated on .From the section Athletics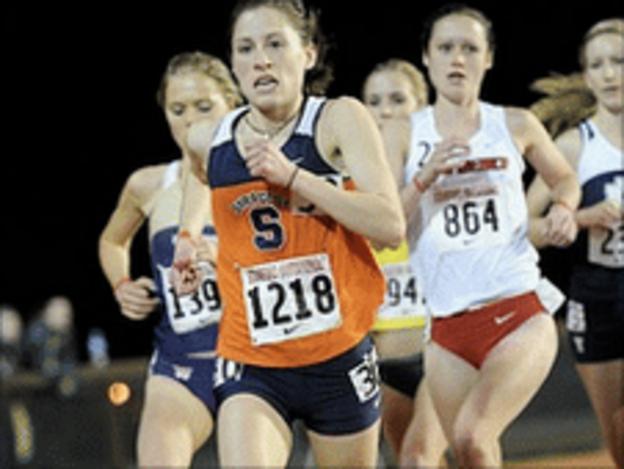 Herefordshire's Sarah Waldron is aiming to step up in distance so she can challenge for a marathon place in the 2016 Olympics in Rio de Janeiro.
Until now, the Puddleston-based athlete has favoured 5,000m and 10,000m events but is now looking at longer distances.
The 22-year-old told BBC Hereford and Worcester: "Now that I have built up my mileage in training these longer distances don't seem too lengthy.
"I'd like to focus on the marathon feel like I can be really successful."
After her first year at the University of New Mexico, Waldron is planning on returning for a second year as she says her athletics has certainly benefited.
"The support out there is unbelievable so it means I can do more miles and increase my training as I have got the medical support I need," she said.
"In that sense it has been great while the fact that I have other girls to train with who of similar standard and ability is another great advantage.
"I'm a very motivated person but there are people going through the same thing as me and who want to achieve the same things so it is good to feed off each other."
Waldron said she drew additional inspiration for her aims following a meeting with Paula Radcliffe who was training at the University.
"Paula obviously had the same dream that I have and she has just done so well," she said.
"She is a huge inspiration and so it was great to meet her on a personal level rather than just seeing her on the television.
"I've got that mental attitude that I know I can make the Olympics but I have got to train hard - or train smart as they say in America."