Phillips Idowu wants apology from Charles van Commenee
Last updated on .From the section Athletics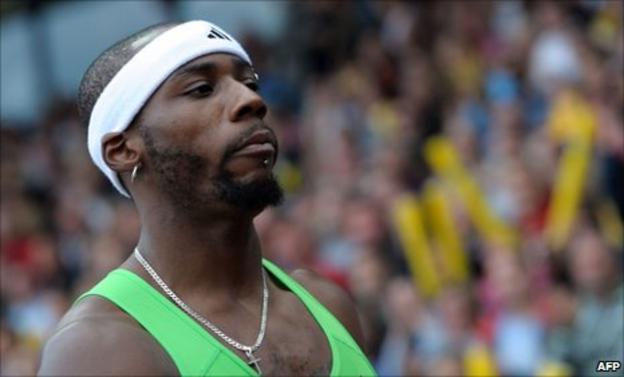 Triple-jumper Phillips Idowu has said that he will not talk to UK Athletics head coach Charles van Commenee again until he recieves a public apology.
Van Commenee to reveal he was pulling out of the European Team Championships.
Idowu, 32, is set to defend his title at August's World Athletics Championships in Daegu.
But he told Radio 5 live: "I don't want anything to do with [Van Commenee]."
Idowu took the decision to miss the championships in mid-June as he felt his schedule was too busy but has always insisted that he informed UK Athletics before he posted a message on social networking site Twitter.
Van Commenee, however, has blamed him for not following the correct procedures.
"He embarrassed me on TV, so he should apologise," Idowu said.
"I haven't spoken to Charles since that incident and I have said that I won't speak to him until he publicly apologises. Until then I don't want anything to do with him.
"I'm moving on and focusing on the job at hand which is to compete.
"I won't stop tweeting. I'm being myself, winning events and having fun. It's a way for me to engage directly with my fans without having my words twisted."