Idowu and Van Commenee must end feud - Jonathan Edwards
Last updated on .From the section Athletics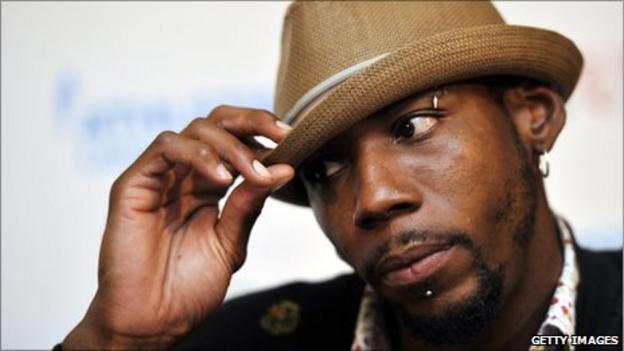 Former Olympic champion Jonathan Edwards has said triple jumper Phillips Idowu and UK Athletics coach Charles van Commenee must end their feud.
On Thursday, Idowu said he wanted Van Commenee to publicly apologise.
"The two of them need to sit down behind closed doors and thrash this out," Edwards told BBC Radio 5 live.
"Whether this involves a public apology or not, they clearly need to speak.
"It would appear they haven't done and that should have happened by now.
"Somewhere along the line, you guess a message has gone astray, but in the grand scheme of things, the European Team Championships is not huge.
"As you saw, Charles wasn't that bothered [about the pull out] - the likes of Jess Ennis and Mo Farah didn't go.
"I think he was most concerned about the fact he perceived his authority to be undermined.
"For Phillips, he [felt he] was being accused of something he hadn't actually done.
"I think until yesterday, we'd assumed that they had buried their differences.
"With London 2012, the biggest competition in British athletics history and indeed in Phillips' life coming up, for the good of the sport and the good of each other they need move on."
When asked who he thought would make the first move, Edwards said: "I suppose in the end, it has to be the head coach.
"It is his job to get the best out of the athletes and do the best for the team.
"Charles has been very quiet through all of this. I think behind the scenes, it would appear, he's trying to make things good."