Tom Druce breaks Guernsey 400m record
Last updated on .From the section Athletics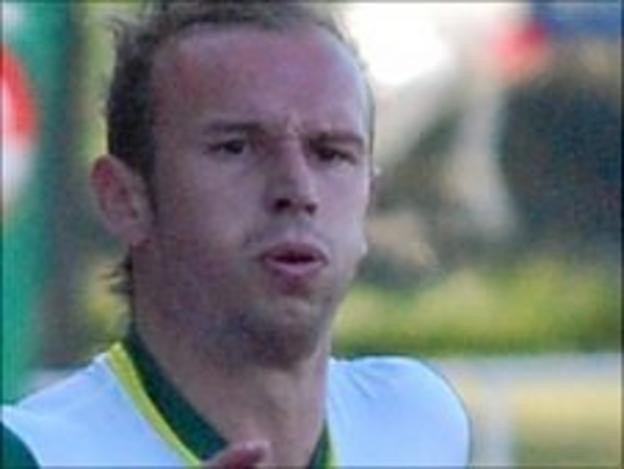 Guernsey 400m runner Tom Druce has set a new personal best and island record at the Citta di Pergine athletics meeting in Italy.
Druce, 24, recorded a time of 46.37 seconds to win the race and move up to 12th in Great Britain's 400m rankings.
He told BBC Guernsey: "I saw the time and realised I'd got quite a big personal best.
"I am making quite big strides towards where I want to get to, into the British team, and under 46 seconds."
He added: "I'm not going to put too much pressure on myself to do it this season.
"I'm looking at 2012 as being, obviously, an important year, but at the moment I'm looking to get just a couple more tenths down."
The Sarnian added that he only realised he had broken the island record of 46.50 seconds, which was set in 2007 by Dale Garland at Footes Lane, when he got a text from his mum.
Druce will next compete at the UK world trials on 30-31 July, and said he was hoping to continue to build on recent performances.
"I'm looking to get into the [UK] team next year, so I'm not looking to try to qualify for the world championships this year," he explained.
"I feel that's a bit unrealistic at this point, I'd probably have to run 45.8 seconds or something, which is probably not going to happen.
"So it's about getting up there and getting in the mix really and to get another PB would be nice. If the weather is not conducive to that I'll just try to get ahead of some more established athletes and get noticed really."