Ritchie Nicholls wins London triathlon
Last updated on .From the section Athletics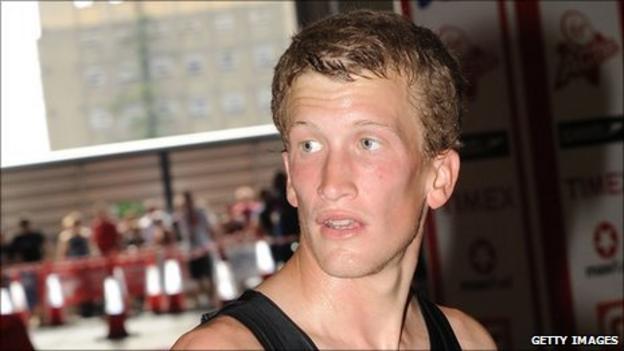 Ritchie Nicholls claimed what he termed a 'breakthrough' performance in winning the London Triathlon.
The 24-year-old turned in a strong run to win by over a minute in the climax of the British Triathlon Super Series.
The victory is the Montrose athlete's second of the season, after a win in the Zurich 5150 event in Switzerland.
"Things have been a bit on and off with illnesses and I was actually sick on Friday so I wasn't going to come, but I'm glad I did now," said Nicholls.
"It feels like a breakthrough performance. I had some really good races a few years ago, but since then I've struggled to get back.
"Hopefully this is a new start," he added.
Fellow Scot David McNamee finished sixth, with Pete Anderson coming in 25th.
Kinross' Natalie Milne was the top Scottish woman, finishing 10th while her brother Camerson came second in the Junior race.