GB marathon runner Lee Merrien to train in a greenhouse
Last updated on .From the section Athletics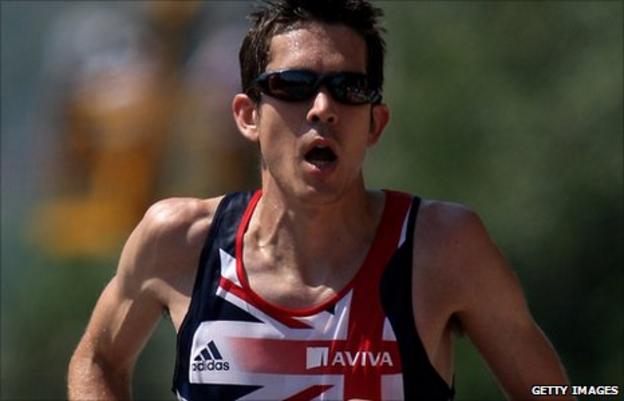 Great Britain marathon runner Lee Merrien is to train on a treadmill in a greenhouse to help him acclimatise for the World Championships.
Guernsey's Merrien, 32, hopes the greenhouse will mimic the conditions he will face in Daegu in September.
"The conditions will be not too dissimilar to what I expect in Daegu, so temperatures in the thirties and high humidity," he told BBC Guernsey.
Merrien was the fastest British man at this year's London Marathon.
Merrien is hoping for a top-20 finish and says that times will suffer because of the weather in South Korea.
"Times will be slow in Daegu compared to when conditions are not quite as hot, such as big city marathons in the spring or autumn," he said.
"I'd say the marathon is one of the most open events and less predictable events than anything else.
"You're out there for so long and there are so many other factors and things that can affect the race result.
"At the end of the day you have to just run your best performance in the heat. "