World Athletics 2011: IAAF launches Daegu blood tests
Last updated on .From the section Athletics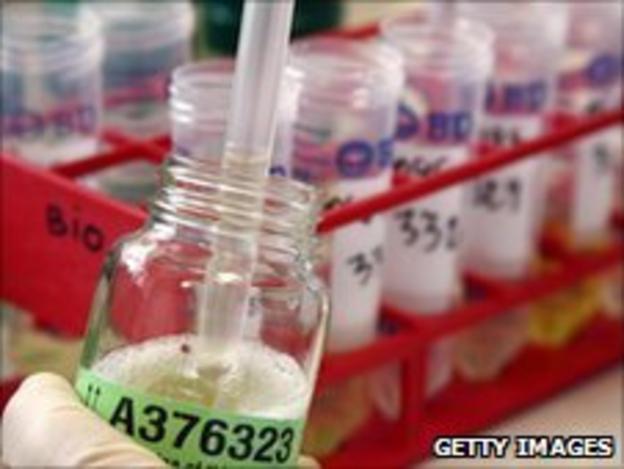 Almost 2,000 athletes at the World Championships will be blood-tested in an unprecedented anti-doping programme.
For the first time every athlete at a major event will be blood-tested under the same conditions, within the same period, in South Korea from 18 August.
The results will be used to build "biological passports", assessing each athlete's normal levels.
Olympic bronze-medallist hurdler David Oliver said of the news: "Good. Wonder how many pull outs there will be."
Britain's former Olympic 400m bronze-medallist Katharine Merry hailed the decision by the sport's governing body the IAAF to announce testing only after entries for the event had closed.
"Will be interesting to see if athletes withdraw from Daegu with illness or injury due to IAAF introducing all athletes to blood testing," she said on Twitter.
"London needs to agree to the same strict blood testing procedure as Daegu."
Blood-testing will take place alongside more-established urine testing, involving approximately 500 samples around the event in Daegu, South Korea from 27 August to 4 September.
Blood samples from the competitors will mainly be collected at a purpose-built doping control station located in the athletes' village.
The samples will be tested on-site and then sent back to a specialist laboratory in Lausanne, Switzerland.
Suspicious blood results could trigger follow-up tests in Daegu in urine and or further analysis in Lausanne.
An IAAF statement highlighted the possibility of testing for blood-booster erythropoietin (EPO), one of the substances British 100m runner Dwain Chambers confessed to using in 2003.
British triple-jumper Nathan Douglas said on Twitter: "I love it, less hiding. But do they really have the man power to test every single athlete?"
And former 400m runner Iwan Thomas said: "Great news about blood tests. I volunteered [for] this and did drug tests back at Commies [Commonwealth Games] '98: quick and easy for clean athletes. About time."