Fell running: Lloyd Taggart crowned English champion
Last updated on .From the section Athletics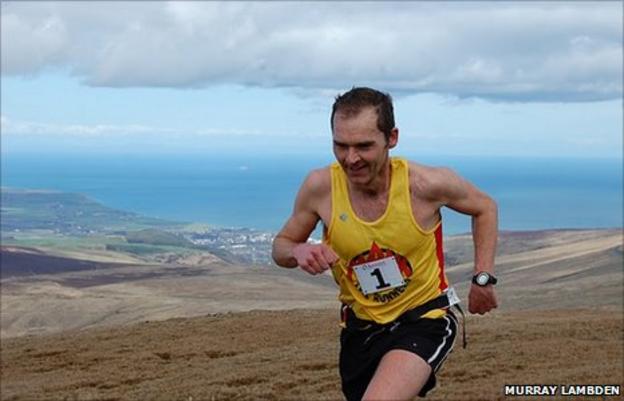 Isle of Man fell runner Lloyd Taggart has won the 2011 English Championship for the first time.
The 42-year-old secured the title after finishing second behind Borrowdale's Morgan Donnelly in Sunday's 22.5km race at Sedbergh in Cumbria.
Taggart told the BBC: "I've been runner-up so many times that I thought at 42 my chance may have passed."
The English championships is held over six rounds with the best four results counting towards the competition.
Sunday's race at Sedburgh also counts towards the British Championships, which Taggart is already out of contention in.
The Manxman finished 1 minute 35 seconds behind Donnelly with Darren Kay completing the top three.
"I missed a couple of the races, through illness, so I had to get a strong result in Cumbria," he said.
"I went with Morganfrom the start and we built a big gap.
"It is something I have wanted to achieve for some time, so I am very pleased," added Taggart.
Meanwhile, Isle of Man runner Jackie Lee won the ladies race ahead of Welsh international Anna Bartlett.
ENGLISH FELL RUNNING CHAMPIONSHIPS, ROUND SIX
Men's
1. Morgan Donnelly - Borrowdale Fell Runners - 02:02:44
2. Lloyd Taggart - Dark Peak Fell Runners - 02:04:29
3. Darren Kay - Pudsey & Bramley AC - 02:08:45
Women's
1. Jackie Lee - Eryri - 2:32.43
2. Anna Bartlett - Shrewsbury - 2:33.56
3. Louise Roberts - Kendal - 2:39.04