World Athletics 2011: Will Daegu be Britain's best ever?
By Mark Butler
Athletics Statistician, Daegu
Last updated on .From the section Athletics
At global athletics meetings, we should never be surprised if there are surprises.
Every time I'm at an Olympics or World Championships I think there can't possibly be so many biographies to prepare from scratch, but every year there are.
And while being fun to do, it makes the predictions business a difficult one.
But I think it's a real possibility that each of Great Britain's "fantastic four" - heptathlete Jessica Ennis, 10,000m runner Mo Farah, 400m hurdler Dai Greene and Phillips Idowu in the triple jump - could come away with a gold medal.
And it is not just me saying that - the American bible of the sport, Track & Field News, has put those four on top of its list of predictions.
Such an outcome would make Daegu Britain's greatest-ever World Championships, beating the three golds won in 1993.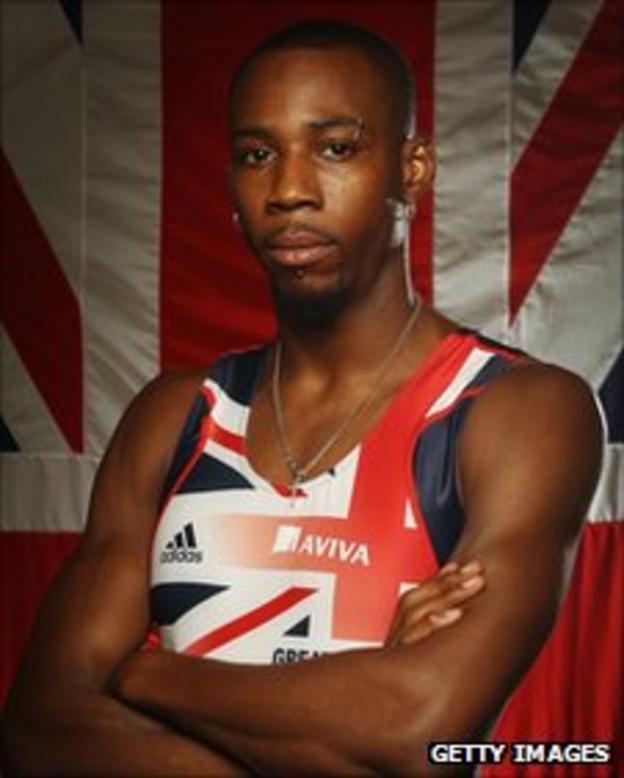 I would say that there is a second group who are in range of a medal, but for whom a top-six placing would also be regarded as respectable given the formidable opposition in their events.
These are Lisa Dobriskey (1500m), Jenny Meadows (800m), Greg Rutherford and Chris Tomlinson (both long jump), Perri Shakes-Drayton (400m hurdles), Tiffany Ofili-Porter (100m hurdles) and Goldie Sayers (javelin).
I am expecting all of these to at least reach their finals.
And let's hope that someone not listed above can produce a breakthrough, just as sprint hurdler William Sharman managed with his fourth place in Berlin two years ago. It is moments like that which I enjoy the most at these big championships.
I am not so optimistic for GB in the relays, though, where they have so often picked up bonus medals. I reckon the US and Jamaica have locked up two of the three podium places across all four races.
Britain's 100m and 400m men and women are not firing on all cylinders this year, but they will need to do so in order to displace say, Trinidad or Japan in the men's 4x100m or Russia in either of the 4x400m relays.
Back in the individual events, these World Championships pose lots of interesting questions: Are 100m star Usain Bolt, distance-running legend Kenenisa Bekele and pole vaulter Yelena Isinbaeva back to their best?
Who will win when history's three fastest high hurdlers - Cuba's Dayron Robles, Liu Xiang of China and American David Oliver - go head-to-head-to-head?
Can South Africans Caster Semenya and Oscar Pistorius outrun their respective controversies?
And will we see the first ever 80m hammer throw by a woman? I could go on, but instead here are my predictions of gold medallists:
Men
100m: Usain Bolt JAM
200m: Usain Bolt JAM
400m: Kirani James GRN
800m: Adam Kszczot POL
1500m: Silas Kiplagat KEN
5000m: Dejene Gebremeskel ETH
10,000m: Mohamed Farah GBR
Marathon: Stephen Kiprotich UGA
3000m Steeplechase: Brimin Kipruto KEN
110m Hurdles: Liu Xiang CHN
400m Hurdles: David Greene GBR
High Jump: Mutaz Essa Barshim QAT
Pole Vault: Paweł Wojciechowski POL
Long Jump: Mitchell Watt AUS
Triple Jump: Phillips Idowu GBR
Shot Put: Christian Cantwell USA
Discus: Zoltan Kővágó HUN
Hammer: Nicola Vizzoni ITA
Javelin: Andreas Thorkildsen NOR
Decathlon: Ashton Eaton USA
20km Walk: Valeriy Borchin RUS
50km Walk: Yohann Diniz FRA
4x100m Relay: Trinidad
4x400m Relay: Bahamas
Women
100m: Veronica Campbell-Brown JAM
200m: Allyson Felix USA
400m: Amantle Montsho BOT
800m: Caster Semenya RSA
1500m: Aslı Çakir TUR
5000m: Vivian Cheruiyot KEN
10,000m: Vivian Cheruiyot KEN
Marathon: Edna Kiplagat KEN
3000m Steeplechase: Milka Chemos KEN
100m Hurdles: Sally Pearson AUS
400m Hurdles: Melaine Walker JAM
High Jump: Anna Chicherova RUS
Pole Vault: Martina Strutz GER
Long Jump: Brittney Reese USA
Triple Jump: Katerina Ibargüen COL
Shot Put: Valerie Adams NZL
Discus: Yarelis Barrios CUB
Hammer: Betty Heidler GER
Javelin: Christina Obergföll GER
Heptathlon: Jessica Ennis GBR
20km: Olga Kaniskina RUS
4x100m Relay: Jamaica
4x400m Relay: USA