Barbara Parker ponders 5k and steeplechase pursuit
Last updated on .From the section Athletics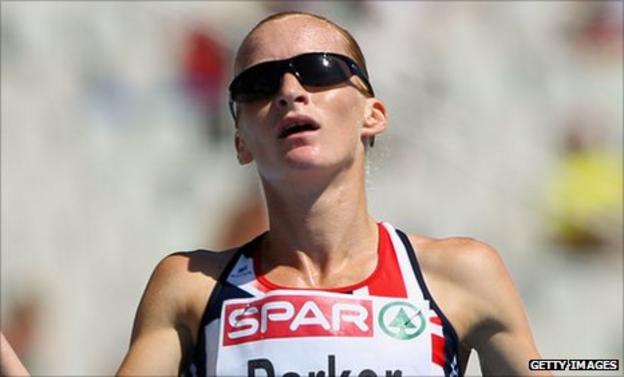 Barbara Parker has said she may be tempted to make a bid for a 5,000m slot at London 2012.
The 28-year-old is Britain's top performer in the 3,000m steeplechase this year, an event she competes in at the World Championships this weekend.
"I think I've improved over the 5,000m, that's something that comes with training," the King's Lynn-born athlete told BBC Radio Norfolk.
"I think the 5k is something I'm looking to for London as well."
She added: "We'll see what my strongest event is for next year, we'll sort out a plan nearer the time."
Parker's 5,000m time of 15 minutes and 27.03 seconds in Bilbao in June is her best to date, and the second quickest for a female Briton this year.
But for the time being her focus is on the steeplechase in Daegu, where she heads off the back of a fourth-place finish in last month's Grand Prix in Birmingham.
"I definitely want to try and make the final," she said.
"I'm ranked 12 or 13 in the world right now so I'm hoping to be one of the 15 or so who make the final.
"It's very much about on the day and hopefully I'll have a good one."