World Athletics 2011: Steve Cram's five events to watch

By Steve Cram
BBC athletics commentator
Last updated on .From the section Athletics
Men's 10,000m - Sunday 1130 BST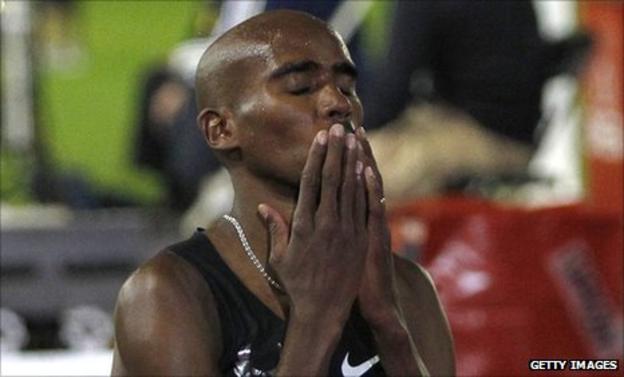 Having won the European title last year, Britain's Mo Farah has had a superb season so far. He took six seconds off the previous European record with a time of 26 minutes 46.57 seconds in June and is ranked number one in the world.
He's full of confidence going into a race against the likes of Kenenisa Bekele and Zersenay Tadese of Eritrea - great names and champions of the past.
Bekele, Ethiopia's four-time world 10,000m champion, has not raced since January because of a calf injury. I flew in from Dubai with him on Thursday, which made me even more confident in Mo, who has been in South Korea for a good while.
Somebody is going to try to break Mo, either at halfway or with two thirds of the race gone, so he needs to be particularly careful; patient, but not too detached.
The 10,000m races Mo has run so far have been fairly even-paced with a big last 1,000m or so. In the past, African athletes have destroyed championship races by running a slow first half and a much faster second half.
There is a lot less use of team tactics by the likes of Ethiopia and Kenya than people think, although there might be a little help for Bekele, because there is such rivalry between the runners.
I think Mo is going to win the gold medal in the 10,000m and, who knows, possibly come back in the 5,000m at the end of the week and maybe get a medal in that too.
Heptathlon - Monday and Tuesday
Britain's Jessica Ennis comes here as defending champion. Her face is plastered on posters all over the centre of Daegu - she's a big star of these World Championships and I'm convinced she is going to enhance her position as the world number one.
Of course, leading into 2012, it is really important that she wins here but she is in great form. I spoke to her coach, Tony Minichiello, at the UK trials and I know they are really looking forward to this event.
I expect Jess to dominate and to take gold.
Russian 23-year-old Tatyana Chernova is improving but I don't think she is at Jess's level yet, although she could perhaps be in a year's time.
Jess is so good in the 800m, the final event, that she could be 100 points down coming into it and still win.
Her 100m hurdling is world class and her shot put is improving. Her weaker events may be the javelin and long jump (and remember she was jumping off the other foot until injury forced a change two years ago) but if she is steady in those, she can win it elsewhere.
Men's 110m hurdles - Monday 1325 BST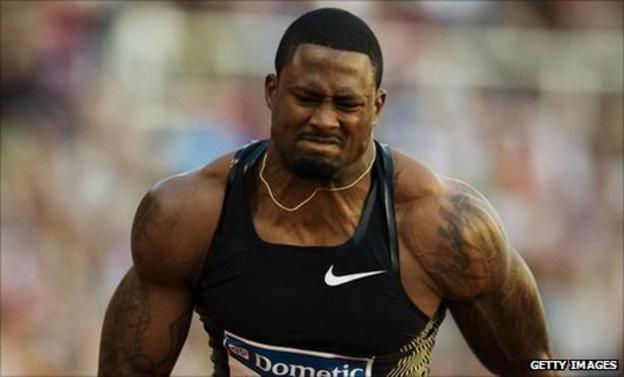 The men's 110m hurdles will be perhaps the most competitive event here.
Liu Xiang from China takes on two athletes I think are fantastic over hurdles - Dayron Robles from Cuba and David Oliver, a man I have a lot of admiration for.
Oliver may have the biggest shoulders in the world but he might need them to carry the responsibility of winning this tough event.
Perhaps Xiang is not quite where he would like to be in terms of form but the other two are at the top of their games. It's going to be a great race and I wouldn't like to pick the winner.
It's a shame that similar rivalries have failed to materialise in the sprint events but this one is really exciting.
Women's 400m - Monday 1305 BST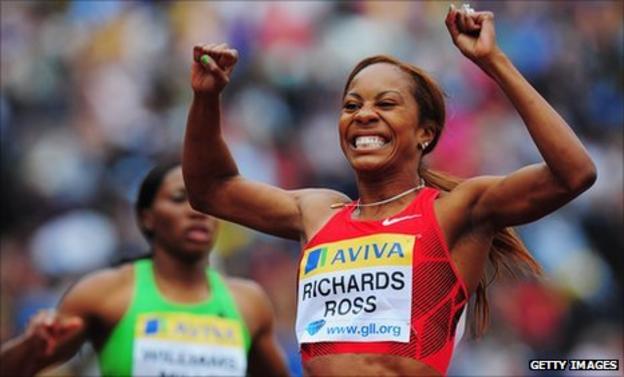 The women's 400m is full of quality - much better than the men's version of the event.
Defending champion Sanya Richards-Ross is coming back into good form but she will have her work cut out to beat compatriot Allyson Felix, the three-time world 200m champion who is aiming to do the double.
Then there is Russian Anastasiya Kapachinskaya, Rosemarie Whyte of Jamaica and Botswana's Amantle Montsho. You could have five or six women running under the magic 50 seconds in the final.
It is an event in which Great Britain had great success at the Worlds in 2007, when Christine Ohuruogu won ahead of Nicola Sanders. But to be honest I can't see Christine delivering the kind of race we saw there or at the Beijing Olympics, when she also took gold.
She has struggled to overcome a quad injury, and the difficult race she had earlier this month at Crystal Palace, when she came last in a high-profile meeting, will have hit her confidence.
Men's 800m - Tuesday 1300 BST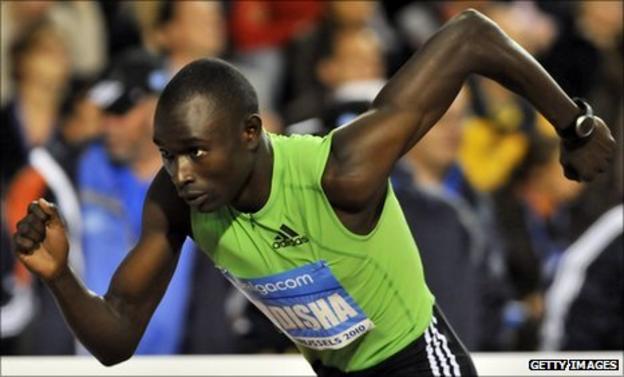 A lot of people, particularly us middle-distance fans, are really looking forward to the men's 800m, pitting Kenya's David Rudisha against fellow 22-year-old Abubaker Kaki of Sudan.
Neither of them have won at major championships before, so there will be a question mark as to whether either can perform at their best here.
The two big differences between a big one-off race like a Diamond League meeting and a World Championships are the lack of pacemakers and the need for rounds.
Rudisha had an injury at the start of the year, to his foot or ankle, and three races could always make an old injury flare up, but I'm told there's no reason to expect that.
Sometimes in the rounds you can get into a bad position and be pushed around, so he has to run with authority.
But Rudisha, who last year bettered Wilson Kipketer's 23-year-old world record twice in a single week, would have to be way off his best not to win. He's in great form; I really enjoy watching him.
I have one or two more doubts about Kaki but I still expect him to be in the top two.