Jenny Meadows aims for 800m World Championship glory
By Tom Fordyce
Chief Sports Writer in Daegu
Last updated on .From the section Athletics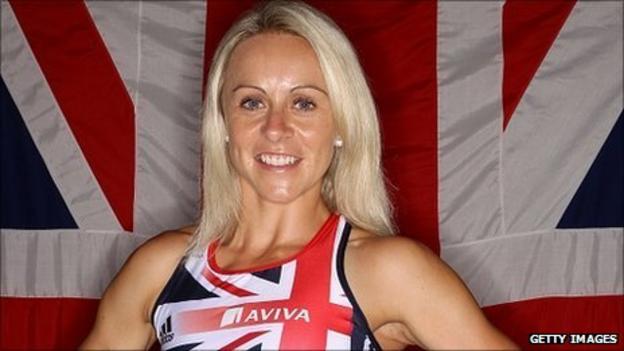 Britain's Jenny Meadows says she is ready to respond to the challenge laid down by Charles van Commenee and establish herself at the very top of the world.
Meadows won 800m bronze at the Worlds in Berlin two years ago but has been told by the GB head coach that he expects more in Daegu.
"For Charles I'm one of those people who he's relying on to get us up the medal table," she told BBC Sport. "It could be a little bit scary, but you have to go back to why you do this sport.
"I am in really good shape, training has been excellent, so why should I be frightened?"
Meadows has come back with medals from the last four major championships she has competed in, and with the 800m heats beginning on Thursday she says she no longer fears anyone.
Her season best of one minute 58.60 secs puts her only 13th on the world list this season, but those statistics can be deceiving.
At the Diamond League meeting at Crystal Palace she defeated Jamaica's Kenia Sinclair in classy fashion, while Russia's Daegu quota of three athletes mean three others who have gone faster than her this year have been left at home.
"I don't feel as if I have any chinks in the armour at the moment. And that is something I'm quite excited by," she says.
"This year there is no dominant world number one. A lot of girls have run super-quick times, so I'm really excited by the challenge. The thinking has to be, 'don't be afraid to aim high, because anything can happen'."
Meadows' bronze in Berlin behind the controversial Caster Semenya and classy Janeth Jepkosgei represented a breakthrough for the Wigan-based athlete as she transformed herself from solid 400m performer to top-class 800m runner.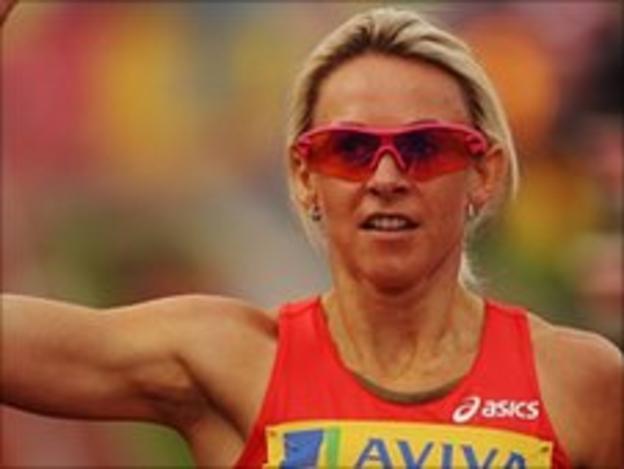 "It feels completely different this year," she says. "I knew there was something big there because of my training sessions, but there was no pressure and no expectation - I could just go out and execute the race as I wanted. No-one quite knew what I could do.
"The way Caster was running then the rest of us almost felt as if we were running for the silver medal. She absolutely obliterated everyone else in the world. I was delighted to get the bronze.
"She's been very different this year - we're not sure which Caster will turn up: the unbeatable one or the ordinary one. But even if she arrives in the form of Berlin we're now all queuing up to beat her, and I feel in very good shape.
"I'm a much better athlete than I was two years ago. In Berlin I trusted my own tactics, but this year I do feel capable of dealing with whatever comes - if it's a fast race OK, if it's a slow one I can rely on my kick, if it's one with surges then I've done the training to cope with it."
Meadows will once again be running in her trademark pink sunglasses, something she says carries more importance than just fashion or pleasing a sponsor.
"I was given a pair at the Worlds in Osaka in 2007, went out and ran two personal bests and decided they helped me," she admitted.
"When I put on the ones for racing I think, 'right, this is the time to be confident'. I associate them with switching on, ignoring everything else, becoming the person who will race. "