World Athletics 2011: Edwin Moses hails champion Dai Greene
Last updated on .From the section Athletics
Edwin Moses insists newly-crowned world champion Dai Greene is "the man to beat" at the 2012 Olympics in London after his stunning display in Daegu.
Greene sprinted to a brilliant finish in the 400m hurdles final but American great Moses warns the Welshman he now has 'a target on his back'.
Moses told BBC Radio Wales: "He'll go in [to the London Games] as favourite.
"But a race a year ago will mean nothing next year. He's now the man to beat."
The 25-year-old ran a scintillating race to deliver Britain's first gold of the World Championships - and fifth medal overall - in a time of 48.26 seconds, adding the world crown to his European and Commonwealth titles.
Llanelli-born Greene will hope to become Wales' first Olympic champion on the track in London since long jumper Lynn Davies won gold at the 1964 Tokyo Olympics.
However, Moses, a two-time Olympic and world hurdles champion, warned him conditions will be very different in London next summer.
"He followed the plan, he was very diligent in his preparation, took advantage of all the circumstances and ran a good clean race," said Moses.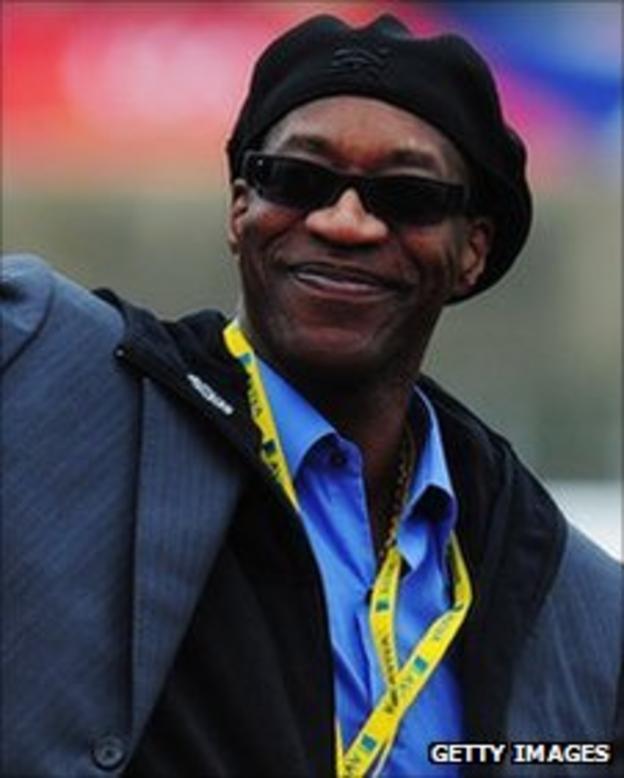 "In order to win next year it'll be a different ball game. The race is going to be faster next year. The weather in Daegu was very oppressive, very high humidity and temperatures.
"Assuming it's going to be a little cooler in London next year, he'll need to be in better condition."
The American went on: "Everyone who wins a world championship has a target on their back.
"But if he prepares properly, heavy conditioning work to withstand those last two or three hurdles, he'll do well.
"Hopefully he'll be able to stay focussed on the training, that is absolutely the most important thing.
"Technically there's some improvements to be made.
"You have to prepare for things that aren't expected to happen, like clipping a hurdle and finding yourself behind by half a metre. You can't make up half a metre in a hurdle race without thinking technique.
"Every 35 metres there's a hurdle and there's only so much you can make up between hurdles without destroying your technique and stride and rhythm.
"All of those things have to be worked on, it comes with experience and I'm sure they are the things he'll be working on next year.
"The Olympic medal is what everyone wants, that's the way to become great so he's got a quite a bit of work to do but he's on the right track. "