Lee Merrien maintains London 2012 Olympics aim
Last updated on .From the section Athletics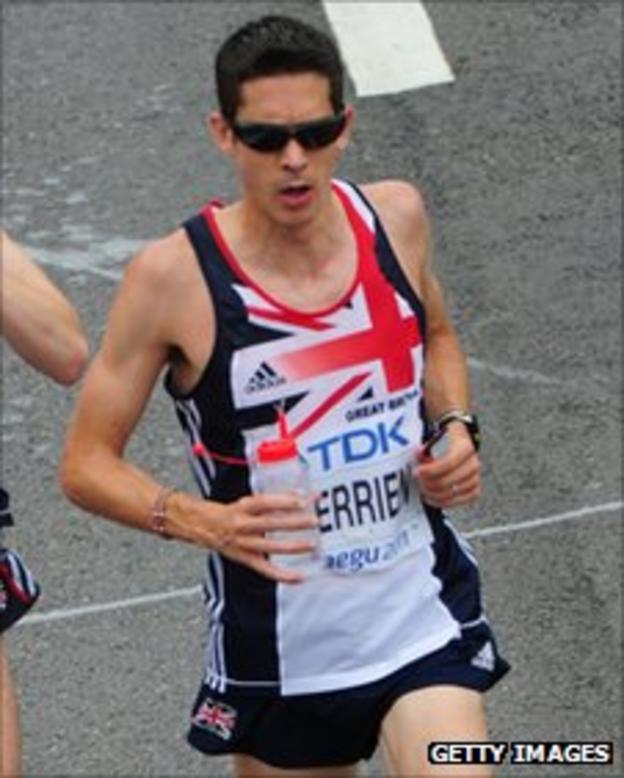 Guernsey's Lee Merrien has not given up on running at the 2012 Olympics.
The 32-year-old was 18 seconds off 20th spot in the marathon at the World Championships in Daegu and an automatic place at next year's Games in London.
"It's hard to take because the main goal was to try and achieve an early selection," he told BBC Guernsey.
Merrien could still make the Games but would have to run the 'A' standard of two hours and 12 minutes, two and a half minutes better than his best.
"If it was any other race on its own and not the World Championships with the qualification aspect to it then I would have been really pleased with my performance," he said after running 2:16:59 in South Korea.
"I think I can run a fast time, a lot of the time I think it's about not only being in good shape but having a good race.
"I've got to carefully select my race to have a good chance of achieving it.
"The thing is with a marathon you can't pop them out every week, you can only do a couple at a very high standard in a year and missing out by something as small as 18 seconds is pretty cutting."