Ciara Mageean misses out on Olympic time in Morocco
Last updated on .From the section Athletics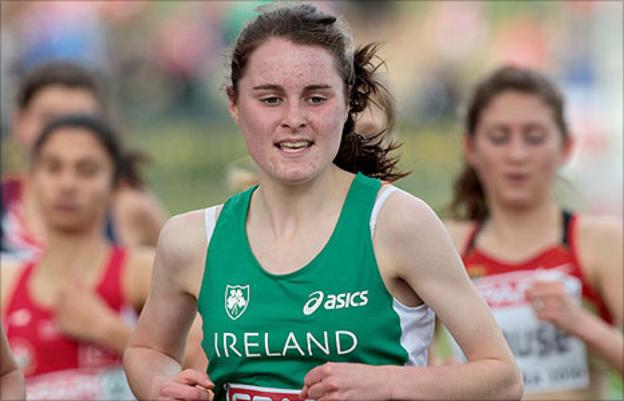 Ciara Mageean was left frustrated as non-existent pacemaking scuppered her hopes of achieving the Olympic A 1500m qualifying standard in Morocco.
A strong field assembled for Sunday's Tangiers race but it turned into a slow and tactical affair.
World Champion Jennifer Simpson won in 4:15.07 with Mageean taking a solid fifth in 4:16.48.
Mageean had been hoping to achieve the London A standard of 4:06.00 in her final race of the track season.
The 19-year-old Portaferry athlete achieved the Olympic B standard when she clocked 4:07.45 last month.
She did have the consolation of finishing ahead of a number of world-class performers in the Morocco race.
Those behind Mageean included Australian duo Kaila McKnight and Zoe Buckman who were sixth and seventh.
And Mageean finished only .10secs behind former World and European champion Tatiana Tomashova.
Mageean, who this season added a European Junior 1500m silver to her world junior silver from last year, has just begun a physiotherapy degree course at UCD in Dublin.