Denise Lewis to head London's bid for 2017 World Championships
Last updated on .From the section Athletics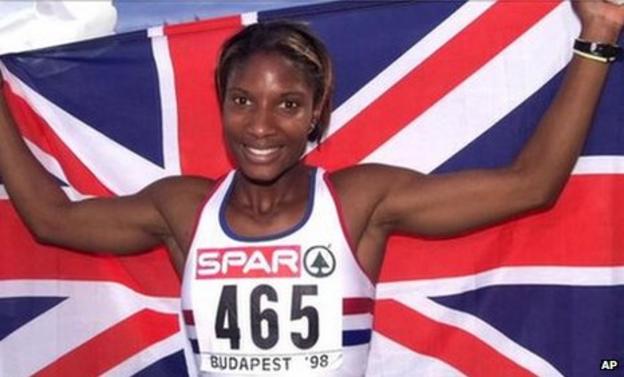 Olympic gold medallist Denise Lewis will head up London's bid for the 2017 World Athletics Championships.
She has been named chairman of the Athlete Commission as the capital goes head to head with Doha to host the event at the Olympic Stadium.
Jason Gardener will be vice-chairman and if successful they will form part of the London Organising Committee.
The IAAF Evaluation Commission arrive in London on Sunday before making the final announcement on 11 November.
Gardener, who helped Britain win the 4x100m relay in Athens 2004, is excited by the role.
"I want to ensure that the world's best athletes have the chance to experience the passion, enthusiasm and support that I have always felt when competing in London," he said.
"I look forward to working with Denise and the rest of the team to support what we believe is a strong bid."
World heptathlon champion Jessica Ennis will act as an official ambassador for the bid, as UK Athletics looks to impress the IAAF Evaluation Commission on their two-day inspection visit.
Ennis said: "It's amazing how many athletes have got behind the London 2017 bid already. It's where we want to compete.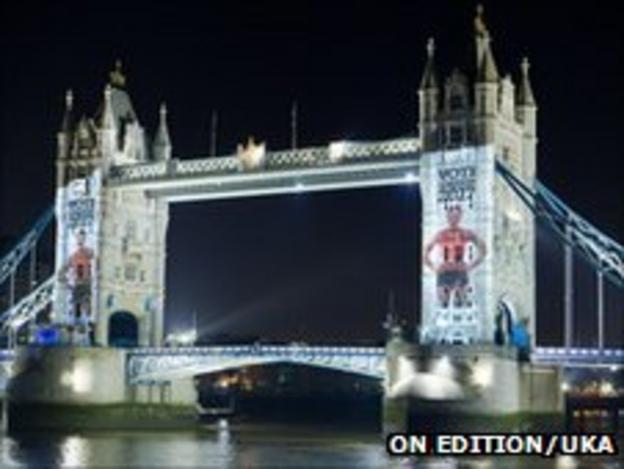 "Great Britain has such a strong history of supporting athletics and our fans are the most passionate and knowledgeable in the world."
The first step for the Commission will be a meeting with Lord Sebastian Coe, Minister for Sport Hugh Robertson MP, London Mayor Boris Johnson and Chair of the London 2012 Olympic Park Legacy Company Baroness Margaret Ford to receive legal guarantees on being able to host the Championships in the Olympic Stadium.
If the bid is successful then it will be the first time the World Championships have been held in the United Kingdom.
UK Athletics previously abandoned a bid for the 2015 Championships, leaving Beijing as the sole bidders, due to uncertainty over the future of the Olympic Stadium.