England Athletics requests Kielder disqualification report
Last updated on .From the section Athletics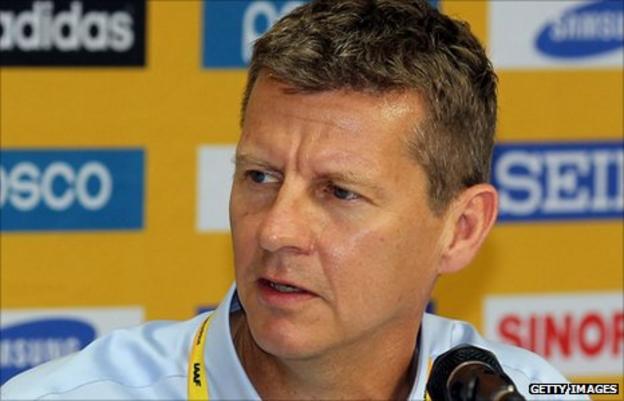 Kielder marathon organiser Steve Cram says England Athletics have requested a report into the at the event earlier this month.
Sloan was dropped by his club Sunderland Harriers after the incident and could now face further penalties.
"The guy in question has been expelled by his club and that may well be where it halts," Cram told BBC Newcastle.
"The governing bodies have asked us to give them information, it's up to them if they want to take further action."
Officials at the Kielder race stripped Sloan of his third place medal after an investigation judged he did not fully complete the route, and the prize was awarded to Steve Cairns from Peebles.
Meanwhile former 1500m World Champion and world record holder Cram, has been involved in the organisation of the Sunderland marathon, which has been scheduled for Sunday, 6 May 2012.
The event, which will include a 10km route over the same weekend, will debut around the city to become the north east's only road-based 26km course.
"We had the city 10km which was a great success, and the marathon will hopefully add to a really good weekend,"
"We're not here to compete with the London marathon or the Great North Run, that's not what this is about.
"Marathons attract all different types of people, so if the course is right and people do come along with a good standard then you never know.
"The vast majority of people who do take part are ranging from good club runners to those taking part in their first ever marathon."