Thomas Evans targets track place at Commonwealth Games
Last updated on .From the section Athletics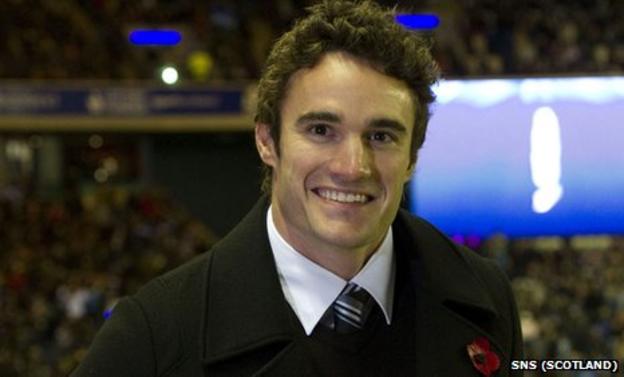 Former Scotland rugby star Thom Evans has set his sights on a switch to athletics and a place at the Commonwealth Games in Glasgow in 2014.
The 26-year-old was forced to retire from rugby following a serious neck injury in February 2010.
Evans has been training with Margot Wells, wife of former Olympic champion Allan, and is concentrating on the 200m and 400m disciplines.
"It's great to be back in a training environment and feeling fit again," Evans told BBC Scotland.
"I'm looking to compete indoors just after January.
"The Commonwealth Games is a possibility.
"Having done the training for the last three months, I know how tough it is going to be to get anywhere near the guys who are at the top of the game.
"But I'll certainly strive to make it there."
Zimbabwe-born Evans suffered a slipped neck vertebra during a Six Nations match in Cardiff and, despite two operations, was forced to give up the sport.
As a winger, he made 10 appearances for Scotland.