UK Athletics chief promises records if London wins 2017 bid
Last updated on .From the section Athletics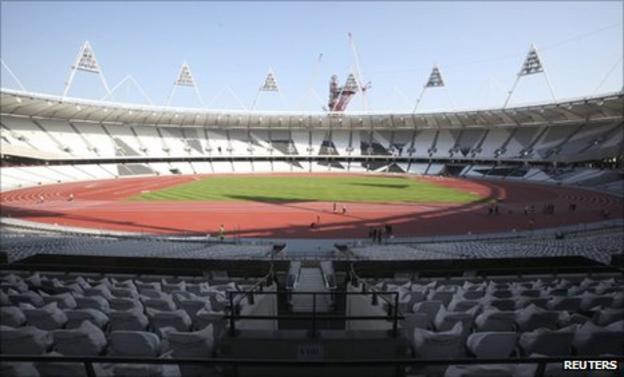 UK Athletics boss Ed Warner has promised record-breaking conditions and big crowds if London hosts the 2017 World Athletics Championships.
Warner said: "We are putting in place conditions which will be ideal for athletes to break records in London.
"The Olympic Stadium is going to be full - morning and evening sessions."
Warner believes London has an overwhelming case to win the bid. He told BBC Radio 5 live: "[Our] fans understand athletics and are passionate about it.
"There will be fans from nations all around the world. London is a multi-cultural diverse city. Every athlete will have a home set of supporters there.
"We have got a very strong commercial bid. If we win, we will be bringing the World Championships back to western Europe - the bread basket of the sport.
"It's absolutely critical for the health of global athletics that we nurture the audience in the core western European market."
Warner did concede the opposing bid has its positives and added: "The Doha bid will be technically excellent and they have a very powerful argument of taking the sport into virgin territories.
"However, when I look at the commercial appeal of London, it stands head and shoulders above any other city."