Doha offer to pay prize money for World Championships
Last updated on .From the section Athletics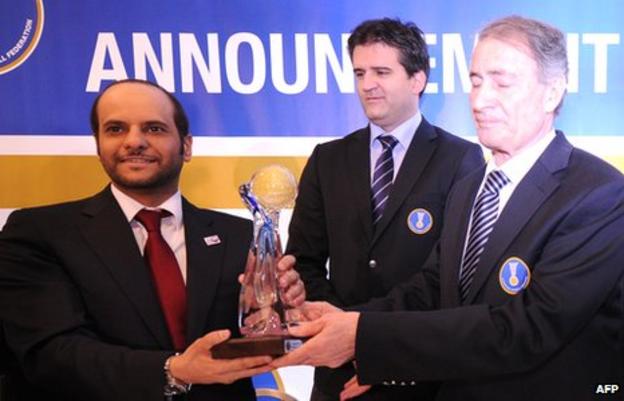 The chairman of Doha's bid to stage the 2017 World Athletics Championships has offered to pay the entire £5m bill for prize money if awarded the event.
Doha are competing with London to host the championships and the International Association of Athletics Federations will announce the winner on Friday.
Doha's bid focuses on athletics in new areas, but money could be a key factor.
"The idea is that the prize money could be used for the future development of athletes," Sheikh Saoud said.
The World Championships were first staged in 1983 and were originally designed to be every four years, but in 1993 became a biennial event.
Finland, Japan and Germany have each staged the championships on two occasions but it is yet to be held in the United Kingdom.
Doha has already hosted the 2006 Asian Games and will be the venue for the 2011 Pan Arab Games next month. It will host a number of venues at football's World Cup in 2022 and in addition to the 2017 Worlds is also bidding for the 2020 Olympics.
There were concerns about excessive temperatures in the Middle East but Doha propose to stage the championships in September instead of the customary late July into early August.
"If we want to move into a new region you have to flexible on dates," Saoud added.
"To be clear, at the end of September [the weather's] not like July or August. It's like July and August in other countries. It's not a big difference."